New York, New York: A Heckuva Town
Wednesday May 8, 2013 | Filed under: ASI Shows
The buzz on the show floor here in New York is all about the Counselor Hot Party and the cool new features in the latest ESP Web® release. One distributor was so excited by the Daily Deals she let out a whoop when she saw it. Now that's what I call enthusiasm.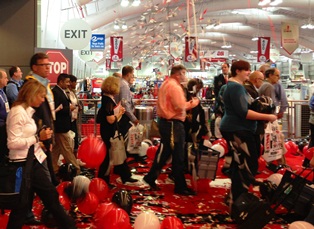 Daily Deals let you view up to four deals from today, yesterday and tomorrow all at once, along with a quick view of the product and supplier. The other must-have ESP® feature people are talking about is Search Leading Text, which offers near-instant delivery of the most relevant terms and topics being searched for, along with hot product recommendations.
Users are really excited by the search suggestions, which can show product ideas you might not immediately consider. If you're like me, you love anything that can do your thinking for you. I can't wait to see what our tech gurus think of next.
New York is a destination city, a great place to grow your business and forge new relationships – and a can't-miss place to have some fun. Tonight, we're heading to the 230 Fifth nightclub for the Hot Party to celebrate the 49 innovators on the 2013 Counselor® Hot List, which you can check out in advance by clicking here.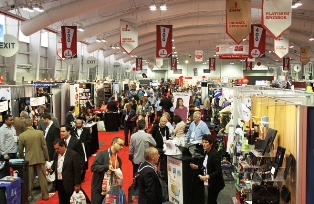 And Thursday morning, we're kicking off the final day of the show with a keynote by local entrepreneur Buddy Valastro Jr. Valastro will tell us how he went from an 11-year-old kid working at his family's Hoboken bakery to "The Cake Boss" millions know today. It's sure to be a terrific study in brand development.
The forecast for Thursday – with temps near 70 and only intermittent showers – is a big improvement on Wednesday's rain, which meant a slower start than usual to the day. And don't forget – in a new twist, ASI Education is offering classes on both exhibit days, to help members earn even more credits toward their ASI Certification.
The show is happening in the North Pavilion of the Javits Center, a new area of the convention center without those pesky columns, which is really helping traffic flow. If you're at the show, let me know what you think by posting a comment or e-mailing me here. I'm also on Twitter, LinkedIn and YouTube. Make sure to check out www.asicentral.com for complete coverage of the show, including blogs and videos.