In a New York State of Mind
Tuesday May 7, 2013 | Filed under: ASI Shows
Everything moves a little faster in New York City. Even when you have no place special to go – you still feel an urgent need to get there. This week, ASI® employees are moving at warp speed, setting up the two-day ASI Show at the Javits Center kicking off Wednesday.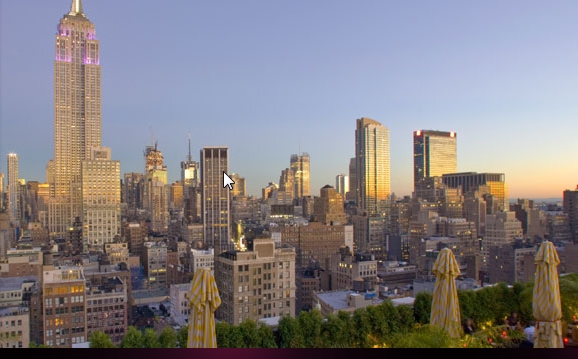 In a new twist, ASI Education is offering classes on both days, to help members earn even more credits toward their ASI Certification. You've got plenty of options to choose from, whether you're interested in boosting sales or increasing your social media presence or are a new owner looking for a class geared specifically to your business.
The ASI Show®takes place Wednesday and Thursday in the North Pavilion of the Javits Center, a few blocks from Penn Station on the city's west side, which is packed with plenty of new restaurants and easy access to subways you can take uptown, downtown or to Times Square and beyond.
Be sure to stop by the ASI booths while you're there for the latest product demos -- and for answers to any question you might have on ESP, catalogs, mobile, education -- you name it and we'll tell you all about it.
Of course, it wouldn't be Manhattan without a hot party to attend, and ASI is hosting its latest one yet – starting off at 11 p.m. Wednesday at the rooftop nightclub 230 Fifth, featuring an incredible view (see pic at right) of the iconic Empire State Building. If it rains, we'll move the party inside to the 20th floor lounge, which is just as stunning. At the party we'll celebrate the 49 innovators on the 2013 Counselor® Hot List, who you can check out in advance by clicking here.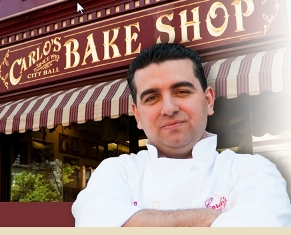 A dedicated "foodie," I'm also really looking forward to our keynote Thursday morning by local entrepreneur Buddy Valastro Jr., known to millions as "The Cake Boss" from TLC's hit reality show. Valastro began working alongside his father at the family's business, Carlo's Bakery in Hoboken, N.J., at age 11. After his father died, when Buddy was 17, he became the new "Cake Boss," eventually launching the Italian bakery into the reality TV stratosphere.
While I'm interested in what business tips Buddy can offer us during the keynote, I'm also dying to see the cake he'll present to ASI in the Exhibit Hall at 1:30 Thursday (sponsored by Showdown Displays, asi/87188). Be sure to stop by both events, which are free (napkin included!).
If you're with us in New York, let me know what you're looking forward to most by posting a comment or e-mailing me here. I'm also on Twitter, LinkedIn and YouTube. Make sure to check out www.asicentral.com for complete coverage of the show, including blogs and videos.

And don't forget to check out the next ASI Show in Chicago (Tues., July 16 through Thurs., July 18) at McCormick Place, which features a keynote by Christopher Gardner, the inspiration behind the award-winning movie "The Pursuit of Happyness" starring Will Smith.
On August 12, we're hosting a brand new show in Dallas called Promotions Southwest, sure to be the place to prepare for those all-important fourth-quarter sales. The Advantages Roadshow, the industry's No. 1 traveling roadshow,  is in Canada May 14-16 before taking a break until starting again in early August.
To learn more about exhibiting or sponsorship opportunities for 2013, contact Karen DiTomasso, vice president of sales, at kditomasso@asicentral.com or register today at www.asishow.com.