I Spy…Happiness
Tuesday October 15, 2013 | Filed under: ASICentral, Community, News About ASI
Happy employees help a company's bottom line. Unhappy employees hurt productivity. In the face of research studies proving engaged employees work harder and come up with better ideas, you'd figure companies everywhere would be scrambling to improve the workplace. You'd be wrong.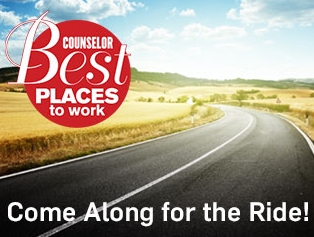 Even though creating a better work culture doesn't cost very much, a lot of companies have yet to make the leap. Here's where we come in: Starting this week, three ASI employees will visit 16 suppliers and distributors doing it right. The best part is that you can tag along – virtually – throughout the eight-day Counselor Best Places to Work Tour to learn what it takes to turn frowns upside down at your company.
But that's not all.
On Thursday, November 21, you can take another short-cut to improved productivity by attending ASI's very first Counselor Best Places to Work Conference in Santa Barbara, CA. Our 12 hot-shot speakers will teach you how to quickly and easily pump up your employees and create the kind of work culture that results in happier people – and higher performances.
The first thing you need to do is to start following Melinda Ligos (@ASI_melinda), Andy Cohen (@ASI_andycohen) and Joe Haley (@ASI_joehaley) at www.CounselorMag.com/roadtour or on Twitter (#counselortour). The road trip gang will post videos, pics and blogs every day – and you can help keep them going by posting comments and tweeting about the trip to your followers. As thanks, you'll be entered to win a $100 gift card, along with cool road tour memorabilia.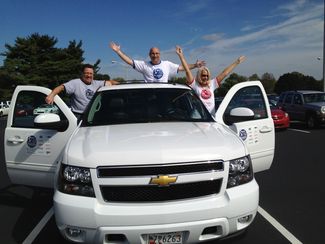 This is the third time our Counselor editors have hit the road to visit Best Places to Work honorees and share the many unique ways these companies balance work and fun. Check out the website to browse previous blog posts for ideas from past visits you can implement at your company – and be sure you join Joe, Andy and Melinda on this year's trip for even more tips and to meet some of the hippest, happiest people in our industry (and that's saying a lot!).
If past road trips are any indication, there's sure to be enough morning beer, late-night chili dogs, wacky costumes, cranked-up tunes, crazy car games and roadside attractions to put the antics described in "On the Road" to shame.
And, I'm happy to report, ASI knows all about Best Places to Work because we are one. In a contest sponsored by Greater Philadelphia Media our employees voted ASI "Best Places to Work-Large Company" (among companies with more than 100 employees), "Best Place for Working Moms" and "Best Employer for New Graduates" in 2013. ASI previously won "Best Places to Work" awards in 2012, 2011 and 2010, so I think it's official: this is a great place to work.
How happy are your employees? What's the best new morale-boosting idea implemented at your company? Let me know by posting a comment or e-mailing me here. I'm also on Twitter, LinkedIn and YouTube.