Experience the New ESP Web
Monday April 22, 2013 | Filed under: Member Benefits, News About ASI, Using Ad Specialties
To triumph in today's supersonic business world, technology must pass a pretty stiff litmus test for speed, ease and intelligence. With that, I say welcome to the new ESP Web®experience.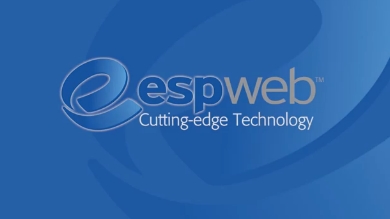 ASI's world-class technology is taking a big step forward with a major upgrade that will help distributors increase sales and power up productivity. The best part? It's already live for all users of ESP. And there's no fee for the upgrade. Current ESP Web subscribers are automatically upgraded.
Check it out, and if you have any questions, click here for tutorials and more.
From the start, our goal with this upgrade was to make ESP® even more of an online business partner – a partner that intuitively knows what you want and helps you get it, as quickly and easily as possible. So we made it as close to a real-world Google experience as possible – with performance speeds on numerous features increasing a whopping 60%. Put these simple, intuitive tools to work for you to search and source products faster than ever before.
ASI's technology and user experience teams worked for over a year on design and implementation of the new ESP Web, incorporating critical feedback from numerous industry focus groups in order to transform the ESP experience. The hottest new ESP Web features include: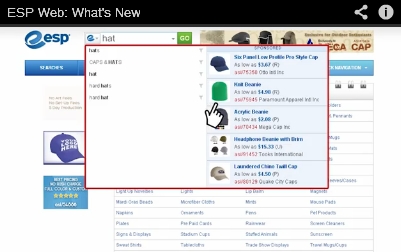 Product Compare: Add up to 10 products for a side-by-side comparative snapshot of select product details that can be added to a Project Folder or ESP Presentation or included in a client-safe version to share with end-buyers.
Daily Deals: View up to four deals from today, yesterday and tomorrow all at once, along with a quick view of the product and supplier, and a click-through right to the product page. Today's deals include a countdown clock ticking off the seconds until deals expire.
Search Leading Text: Near-instant delivery of the most relevant terms and topics being searched for, along with hot product recommendations. Search suggestions are updated with each new letter typed. Find products faster and filter searches by price and quantity.
Sponsored Presentations: Distributors can open, modify and send supplier presentations showcasing select products.
Updates to Presentations: Now, users can upload their own custom product image to a presentation and edit, show or hide the "Price Includes" field on all price grids.
Virtual Samples Icon: In a flash, see any virtual sample-ready product available in ESP.
If you're not already a believer, please demo the new ESP Web at our upcoming ASI Shows® in New York City (Wednesday, May 8 and Thursday, May 9) and Chicago (Tuesday, July 16 through Thursday, July 18).
And if ESP has made a difference in the way you do business, I want to know. Please post a comment or e-mail me here. I'm also on Twitter, LinkedIn and YouTube.