Camaraderie in the True North
Friday June 14, 2013 | Filed under: Community, Members, News About ASI, Research
One thing I've learned from 30 years in business is that the bigger the world gets, the more we need to work together.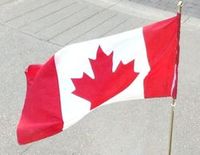 Today, even the most successful businesses are networking and forming strategic alliances while learning together at conferences like the ASI Power Summit.
ASI designs each Power Summit agenda around breaking business trends impacting the advertising specialty marketplace. But along with new ideas and strategies, the most valuable takeaways are often the bonds participants build with each other.
At our first-ever Canadian Power Summit, which just ended, we opted for an interactive format and more round-table discussions. I don't know if it was the awe-inspiring Canadian Rockies, the late-night cocktails or the potent combination of both, but from the feedback I've gotten so far, the construct worked.
In my iPhone pics, you can see the view from my room, me and AIA president and CEO David Woods in one of the gorgeous meeting rooms and a group at wine tasting.  To see more (really good!) photos, click here.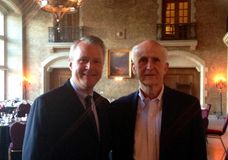 Not surprisingly, we spent a lot of time at the summit discussing the Canadian economy and learning new ways to encourage more business between companies on both sides of the border. As close as we are, there are interesting differences between the two countries, some of which were revealed at the summit in a special sneak peek at Counselor® magazine's upcoming "State of the Industry" report.
Canadian highlights include:
Sales volume change by region: 63% of surveyed distributors in Canada, which did not suffer the same extreme recession as the U.S., reported strong growth in 2012, versus 58% in the U.S.
Competitor threat: Only 24% of Canadian distributors surveyed cite "websites selling promotional products" as their top perceived competitor threat, versus 41% of distributors in the U.S.
Sources of new business: While 81% of Canadian distributors cite referrals, followed by websites (35%) and cold calls (29%), organizational networks are used far more in the U.S. than Canada (33% vs. 17%), as is online social networking (14% vs. 9%).
Also at the summit, we celebrated Canada's fastest-growing ad specialty companies, while learning a few of the secrets behind their success during one of our final panel sessions. Our top 10 list was determined by the percentage each company grew between 2010 and 2012. The top companies are: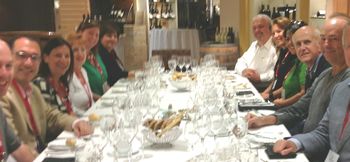 1. Simplex Promotional Products, 253%
2. Stitchery and More,  249%
3. Level 2 Sportswear, 130%
4. BrandAlliance, 80%
5. Brand Blvd Inc., 78%
6. Vispak Inc., 67%
7. Fairware Promotional Products Ltd., 65%
8. Talbot Marketing, 63%
9. Superex, 48%
10. Akran Marketing, 15%

If you missed this year's Canadian summit, you can sign up for next year's, taking place June 11-13 in Ontario, at Queen's Landing, Niagara-on-the-Lake. Don't forget: Anyone who attended the 2013 summit received a coupon for $300 off the regular rate for the 2014 event.

In addition, registration's now open for the U.S. conference, ASI Power Summit 2013, Sunday, September 15 through Tuesday, September 17 at the Montage Deer Valley Resort in Park City, Utah.

If you attended our inaugural Canadian summit, please let me know about your experience. What worked? What didn't? Post a comment or e-mail me here. I'm also on Twitter, LinkedIn and YouTube.