Big News from the Big D
Wednesday February 6, 2013 | Filed under: ASI Shows, Industry Initiatives, Members, News About ASI
ASI® kicked off its latest show in Dallas Wednesday – the same day we announced the availability of the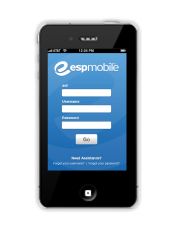 latest version of our ESP Mobile™ app.
The Texas show continues through Friday at the Dallas Convention Center, where thousands of distributors and suppliers will conduct business at a faster, more efficient pace than ever before, thanks to tech innovations like the ESP Mobile™ apps for iPhone, iPad and Android.
ESP Mobile downloads have already topped 9,000 since launch – and we're expecting a new surge now that we've unveiled over 40 innovative new features, which we'll demo in Dallas as well as at upcoming shows in Long Beach (March 22-24), New York (May 8-9) and Chicago (July 16-18).
If you haven't already, give the new mobile app a test drive. Now users can:
-Tap to create virtual samples and generate dynamic on-site sales demos
-Speak to search for products
-Tap to quickly rate a supplier and read other distributor comments
-Search and filter products easily with the same options as ESP Web
-Instantly provide ASI with feedback to improve the user experience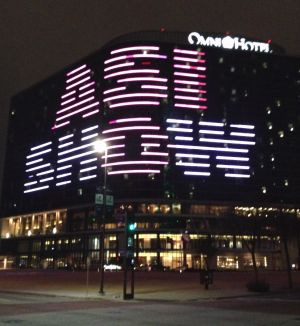 I'm really looking forward to reactions from users at Dallas, which features some Texas-sized action. Just check out the big way the Omni hotel greeted show participants this week. It's a great "sign" of the enthusiasm and professionalism we're encountering everywhere.
In addition to demos, networking and a brand-new Gala Celebration at the world-famous Gilley's, we've got 16 distributor sales meetings taking place here in Dallas.
First thing Wednesday morning I welcomed Counselor Top 40 distributor American Solutions for Business (asi/120075), which brought together upwards of 250 sales reps for their winter conference. As I often do, I asked the audience if anyone was from my home state of Indiana – and found a single Hoosier, as well as someone from N.J., where I now live.
After all-day education (which includes new classes for owners), the show floor is open for business Thursday and Friday. We'll start off the last day with a free keynote by former Dallas Cowboy and three-time Super Bowl champion Emmitt Smith, who might be better known in some circles as the 2006 "Dancing with the Stars" winner.
Keep checking www.asicentral.com and our Twitter feed for the latest show news, blogs and videos. And if you're with us in Dallas, let me know what you're looking forward to the most by posting a comment or e-mailing me here. I'm also on Twitter, LinkedIn and YouTube.
And don't forget – on August 12, ASI returns to Dallas for the inaugural Promotions Southwest show at the state-of-the-art Irving Convention Center. Click here for more info and to register for the new show, timed to help distributors prepare for all-important fourth-quarter sales.