1,000+ Certifications, and Counting
Wednesday July 31, 2013 | Filed under: Community, Members, News About ASI
Whenever you think you've got it tough, consider what Michael Ryba recently accomplished. Michael, an account exec with Brown & Bigelow Inc. (asi/148500), earned his Bachelor of Advertising Specialty Information™ (BASI) from ASI® – while undergoing cancer treatment and recovering from surgery.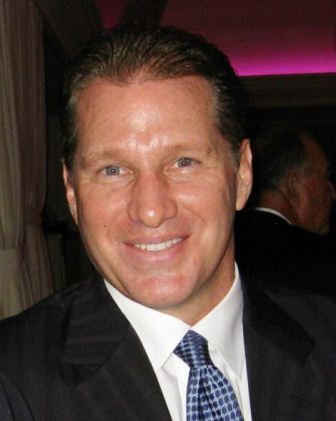 "I'm so proud of my achievement," says Michael, who pursued his BASI to become proficient in selling other types of ad specialties beyond his niche of decorated apparel. "Clients and prospects ask me what the BASI in my e-mail signature line is – and when I tell them what it means, they say, 'Wow, none of my other distributor reps have that designation and knowledge.' " Even better, his sales are up.
It really makes my day when I talk to people like Michael who are excited about continuing their professional education – and growing their businesses as a result. Today, I'm proud to say ASI's Education Certification Program (launched in November 2010) has hit a big – and excellent –milestone: We've certified more than 1,000 industry professionals, who've earned their BASI or Master (MASI) of Advertising Specialty Information™ certifications.
As ASI's Executive Director of Professional Development, I'm passionate about offering such a breadth of live and online professional development opportunities to our members because of how much it benefits individual careers – and the industry as a whole. And, lots of you have the right idea. More than 27,000 industry pros are enrolled in ASI's Education Certification Program, and to date 5,040 have attended live education classes during the 2013 ASI Show® season, making ASI the largest educator in the industry.
Here are three quick reasons from my desk to yours why you should join us:
1. You – and your industry knowledge – stay current and relevant. By being up-to-the-minute on new products, decorating trends, the latest social media and mobile technology, and more, you're part of the super-fast-paced, new "normal" we work in. You'll make yourself indispensable to your clients.
2. You're engaged in the industry – and engaging to clients. Don't be content to conduct business the way you always have. The more you expand your professional knowledge and skill areas, the more excited you'll be about your career and where it's headed.
3. You're a vital part of your company's team, and the industry. The more knowledge you have, the more meaningful your contributions to your firm, and the marketplace as a whole.
To those ends, ASI's Education Team is dedicated to creating the best educational experience possible for you. For example, every year we create a 100%, brand-new slate of 60+ educational courses that you can take live at our five ASI Shows and our traveling Advantages Roadshow – we're working on our 2014 lineup now.
In addition, our Online Learning Center currently houses more than 400 on-demand courses that you can take 24/7 – so if you want to brush up on how to cold call or what the top five apparel-decorating methods are at 2 a.m., be our guest. Our goal is to offer you up-to-the-minute seminars in lots of subject areas, including sales, marketing, social media marketing and hands-on technology. (Sneak peek: Instagram is gaining steam, so I'm developing a course that will teach distributors how to leverage this cool site – and gain super sales from it.)
Participation is free and user-friendly, with all courses automatically tracked electronically. Click here for a complete overview.
I welcome your feedback, so drop me a line anytime at nrollender@asicentral.com. Happy learning!
– Nicole Rollender is editor of Stitches® magazine and ASI's Executive Director of Professional Development