Winning!
Thursday July 19, 2012 | Filed under: ASI Shows, Community, Industry Initiatives, News About ASI
Things are happening fast and furious here at ASI Chicago. Wednesday night, we celebrated this year's Counselor Hot List with a wild party at the downtown hot spot, Crimson Lounge. It's clear that for the 38 men and women hitting the 2012 list, "the future's so bright, they gotta wear shades."

Click here to read all about the star power lighting up the industry. If there's one thread running through each of their stories, it's fearlessness. As we learned from this week's all-day education session with Tony Robbins, true winners have one gear: drive.
Speaking of winners, we kicked off the last day of our three-day Chicago show with a keynote by one of the most successful mayors in our nation's history – Chicago's own Richard Daley, considered the nation's top executive for his deft handling of the machinations of the Windy City during his unprecedented 22-year tenure.
And, continuing ASI's own winning streak, we just got word that three ASI publications have been recognized for editorial excellence by the American Society of Business Publication Editors (ASBPE) in a stiff competition that included Bloomberg Businessweek and Computerworld.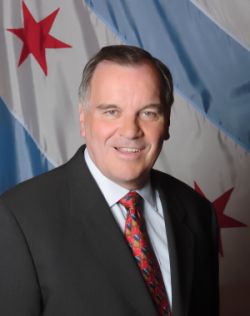 The winners are:
Stitches
Gold: Original Research for "State of the Industry"
Bronze: Feature Article for "Behind Bars"
Wearables
Gold: Front Cover Photo for "The Style Issue"
Silver: Front Cover Photo for "Head of the Class"
Silver: Feature Article Design for "The Color Issue"
Advantages
Silver: How-To Article for "One Company, 12 Contacts, Big Bucks"
Bronze: How-To Article for "Social Networking Boot Camp"
If that's not enough, ASI just announced that nearly 2,000 ESP Websites™ are now live, setting an all-time record high for user adoption in the launch of an ASI product.
Launched in May, ESP Websites continue to gain momentum – with thousands more new ESP Websites going live in the weeks ahead. It's clear the industry has embraced ASI's latest product offering with gusto.
If you haven't jumped on the ESP Websites bandwagon yet, click here to climb on board and give your business the online boost it deserves.
We've still got a full day of exhibiting left here in Chicago. If you're at the show, let me know what really caught your eye on the show floor by posting a comment or e-mailing me here. I'm also on Twitter, LinkedIn and YouTube.