Where in the World is Tim Andrews?
Tuesday October 9, 2012 | Filed under: Community, Members, News About ASI
One of my favorite things to do is visit member companies and meet with smaller, more intimate groups. Over the past few weeks, it seems like I spent more time in the air than on the ground, traveling to the U.K., Chicago and L.A.
I was in England for Sourcing City's Marketplace event, which serves the U.K. promotional market. Besides the international cuisine and gorgeous English countryside, the U.K. means valuable face time with the distributor and supplier clients of Alistair Mylchreest, the CEO of Sourcing City and our partner in PromoAlliance, a new international alliance we formed with PSI to identify and introduce best practices and market development concepts benefiting the U.S., U.K. and European markets.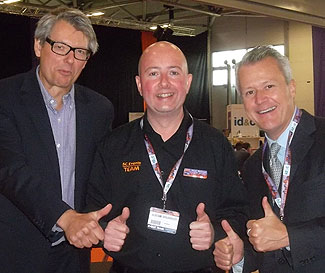 In the photo at right, I'm pictured with PSI's managing director, Michael Freter, left, and Alistair Mylchreest, center.
They do things a little differently across the pond. For instance, only select U.K. distributors with sales in excess of 500,000 pounds are invited to the Marketplace event, held in Farnborough, England. There, they meet with suppliers during 30-minute appointments.
It's an interesting twist and provides up-close-and-personal opportunities for more in-depth discussions.
I also traveled to Chicago to meet with a number of large distributors convened for an annual meeting. During business and social gatherings we discussed industry trends and challenges, the outlook for 2013 and beyond and what we all can do to strengthen the industry.
Later, in Los Angeles, I met with the principals of distributors that are members of the PeerNet Group, an alliance that will celebrate its 20th anniversary next year. The business discussion extended to a recreational whale-watching trip that didn't include whales but instead hundreds (maybe thousands) of leaping dolphins. No kidding. And they really put on a show.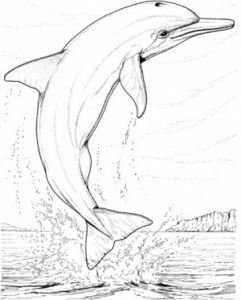 At each gathering, I was more than impressed with the intensity of their interest in ASI and the thoughtful roundtable discussions we had about our industry. They really pressed me for answers! I was also very happy to hear that so many of these successful entrepreneurs use ESP® to help drive their business, as well as ESP Websites™ and a number of other tools. There also were discussions about expanding attendance at The ASI Shows™ and other events.
Along the way I heard a ton of ideas, including the possibility of holding sales meetings at one of our upcoming ASI Power Summits (the next one is November 11-13 in Naples, Florida). By co-locating, a group or company can take advantage of two major events while saving on travel and hotel expenses. If you think this might work for your company, please let me know.
This week I'm in Lewistown, Maine, to visit with Geiger (asi/202900), and after that I hope to get some home base time before heading down to Florida. I'm flying right into the New Year!
Let me know where your travels brought you this summer (and beyond) by posting a comment or e-mailing me here. I'm also on Twitter, LinkedIn and YouTube.