Tweet This: ASI Hosts Randi Zuckerberg
Wednesday May 9, 2012 | Filed under: ASI Shows, Community, Members, News About ASI
We're thrilled social media expert and entrepreneur Randi Zuckerberg is the keynote speaker at the ASI Show in NYC Thursday at 8:45 a.m. I'm sure she'll help everyone in the audience better promote their business by tapping into every new social media tool available.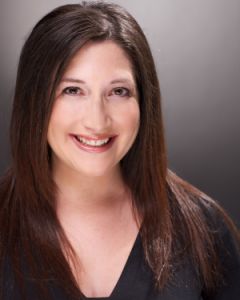 Long known as Facebook founder Mark Zuckerberg's sister, Randi's really come into her own since leaving the company and forming her own enterprise, R to Z Media. Zuckerberg also recently signed as an executive producer for a new reality show about Silicon Valley entrepreneurs on Bravo.
Zuckerberg, named No. 45 on the Hollywood Reporter's list of "Digital Power Players," will speak on "Social Change Through Social Media: How the Web Changes the Way We Live, Vote, Organize and Work." I'm most interested in what she has to say about ways today's politicians are using social media to garner votes.
As you may have heard, Facebook is using its considerable power for good, launching a new initiative to get more organ donors registered in order to help the more than 114,000 people in the US waiting for lifesaving heart, kidney or liver transplants. Click here to see how Facebook is using its site to get out the word.
Here in NY, a Port Jefferson distributor, Hal Kramer, of HDK Enterprises, Inc. (asi/216795), gave us a ton of info on his efforts on behalf of the NY Organ Donor's Network, the second-largest of the nation's 58 nonprofit, federally designated organ procurement organizations.
His group is trying to get people to better understand the critical need for donated organs, eyes and tissues. One donor, he says, can save up to eight people, but on average, 18 people die every day for the want of an organ transplant.
You can find out more at: www.nyhealth.gov/donatelife.
Are you an organ donor? Let me know by posting a comment. And if you catch Randi's keynote, please share the best tip you heard.