The True Value of Education
Tuesday September 18, 2012 | Filed under: Community
Can you put a price on education? The simple answer is yes. Various organizations put the net value of a U.S. college degree anywhere from $325,000 all the way to $1 million.
In fact, a new study recently reported on by NPR shows college grads faring much better in the economic recovery than those lacking a degree. And while many grads continue to struggle to find work, those who have found jobs get paid substantially more than those with only a high school education.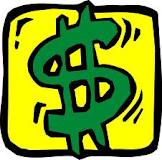 The bottom line is education counts, no matter what industry you work in or what the economy's doing.
Here at ASI®, we take education seriously, investing $1.3 million each year to educate members. During The ASI Show™ 2012 season alone, 6,597 industry professionals attended live education classes, up 4.7% from 2011, making ASI the largest educator in the industry.
Recently, we announced the names of seven more industry professionals certified through the ASI Education Certification Program, bringing the total to 540 – with more than 22,000 enrolled in ASI's free Online Learning Center.
These pros know there's no better way to impress prospective and existing clients than with proof of your industry knowledge. Once certified, you can frame your certificate for your office and brag about it on your business cards and website.
The ASI Certification Program offers two certification levels: BASI™ (Bachelor of Advertising Specialty Information) and MASI™ (Master of Advertising Specialty Information).
Please join me in congratulating BASI graduates for August:

Robert (Mike) Foss, of Awards and Frames (asi/128061)
Newton Jones, of EmbroidMe (asi/384222)
Dave Lamb, of Orange Line Inc. (asi/287890)
Darla Lay, of Bottomline Ink (asi/143642)
Aimee Tapia, of JAAC Promotions (asi/232790)
Amy Ziemer, of WorkflowOne (asi/333647)
And MASI graduate for August:
Brad Shuman, of Pro Specialties Group Inc. (asi/299725)
The ASI Education Certification Program is free, all-encompassing and user-friendly. And the virtual component means anyone can take part – from anywhere and at any time. No matter what your experience level, you can always benefit from more education. For a complete overview of ASI Education, click here.

If you've taken any of our classes, please let me know what you thought – and if you have any suggestions – by posting a comment or e-mailing me here. I'm also on Twitter, LinkedIn and YouTube.