Super Bowl Means Super Sales
Friday February 3, 2012 | Filed under: ASI Shows, Member Benefits, Using Ad Specialties
No matter which team scores the Super Bowl trophy, ASI member companies printing T-shirts, jackets and other sports-related memorabilia will be big winners this weekend.
Hundreds of ad specialty companies are sure to work into the wee hours Sunday into Monday to get Super Bowl items to eager sports fans. We spoke to Jay Meyer, president of Blue Dolphin Screen Print & Embroidery (asi/141732) of New Hampshire, which is one of the companies working tons of OT this weekend to keep sports fans happy.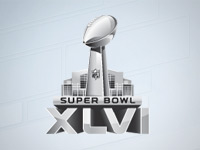 If the New England Patriots win in the big game against the New York Giants in Super Bowl XLVI, Blue Dolphin expects to print at least 25,000 shirts overnight in the initial order.
"The big sports stores start showing up around 3 a.m. because they want to have the apparel ready in the morning when they open," Meyer told us. "If it's really doing well, they'll reorder, probably another 5,000. Last week after the AFC championship, we printed 7,000 shirts."
Over 40 employees will work on the initial order, starting by the game's third quarter. Printing starts as soon as the game finishes. And even if the hometown team fails to take home the title, Meyer said Blue Dolphin still expects to print at least 9,000 Giants shirts.
We'll be back from the ASI Show in Dallas – where Twitter co-founder Biz Stone wowed the crowd this morning with business and social media tips – and I can't wait to see the newest commercials along with Madonna's half-time performance. And the game of course!
Who's your Super Bowl pick? Let me know by posting a comment or e-mailing me here. I'm also on Twitter, LinkedIn and YouTube.