Opening the Lines of Communication
Monday July 2, 2012 | Filed under: News About ASI, Using Ad Specialties
One of my favorite movies was "You've Got Mail," an oldie but goodie starring Tom Hanks and Meg Ryan. And even though my computer no longer chimes the long-familiar AOL catchphrase, I do still love getting mail.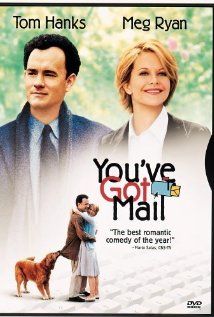 Ever since ASI® introduced our ESP Websites™ and recent improvements across our entire suite of products, I've received a ton of feedback and suggestions worth sharing (last names deleted to protect privacy):
From Mike: I have been using my site with walk-in customers, and it has served as a very good selling tool. I think it makes us look more credible and puts the customers at ease, and they feel more confident in buying from us. Keep up the good work!
From Sheri: We love all the new improvements! If I had one wish for the site, it would be that at checkout my customers would have an option (drop-down list?) to identify their sales rep. I'd like my salespeople to drive more traffic to the site, but they are concerned with losing commissioned sales. If their customers were able to identify their sales rep, then I feel like my salespeople would be really excited about driving Web traffic! (I replied to Sheri that I loved her idea and also suggested we could set up individual sites for each person off her main site, which would allow the individual salespeople to link to their own social media, put up their own videos, product picks, etc.)
From Sally: We promoted the new website on our company Facebook page, and several of our clients and friends have already used it. Needless to say, it is miles ahead of the LogoMall® website, and we have had excellent feedback so far. I am going to try a presentation to see how that goes. Nice job. I also mentioned to one of our groups on LinkedIn that they should take a look at that as well as the webinar on ASI SmartSales™ which we saw this week. Congratulations to ASI for these great improvements from a company that has used ASI for about 20 years!
From Jan: I am really excited about the new ESP Website. My experience with ASI over the last 7-1/2 years is that everything ASI does is top-of-the-line and innovative, and the distributor support I receive is excellent. I happened to call in yesterday, and the man I spoke with walked me through doing a presentation as well as applying my customer's logo to the items in my presentation. He was very helpful and patient, and he did run into a couple of problem areas. I was impressed that he told me he was making note of the areas that could be improved, and would be reporting what he had discovered that needed to be fixed. I have been waiting a long time for the shopping cart and am thrilled to have gotten mine set up. Thank you and all of your staff for all of their ideas, creativity and hard work!
From David: What can I say? The new ESP Website has inspired me to move forward with a fully functional e-commerce promotional products store. The improvements from the old LogoMall are so vast, it's like going from a dialup modem to full T1. I feel this is a high-quality, professional product I can display to my clients.
To upgrade your site, visit www.asicentral.com/ESPwebsites or call ASI® support at 1 (800) 546-1350. Remember: New ESP Website customers are eligible to receive a free ESP Website to brand for a best customer. Contact your ASI account executive at 1 (800) 546-1350 or visit www.asicentral.com/ESPwebsites.

I'm really proud that we continue to build the best products in the industry, and you can certainly expect more moving forward. Your comments, feedback and suggestions are invaluable – so keep those cards and letters coming.

And let me know what you think of ESP Websites by posting a comment, and if you have any questions, please e-mail me here. I'm also on Twitter, LinkedIn and YouTube.

P.S. Since I mentioned the movie I want to acknowledge the recent passing of Nora Ephron, a real gem who wrote and directed "You've Got Mail." She is missed.