Onward To Dallas
Tuesday January 31, 2012 | Filed under: ASI Shows, Community, Media Coverage, News About ASI, Using Ad Specialties
We're winging our way to the ASI show in Dallas for a three-day event that promises to be as action-packed as the great state of Texas itself.
Education day on Wednesday features  the "Industry's Biggest Speed Networking Session". As always, all sessions are eligible for credits in the ASI Certification Program. In addition to two days of exhibits featuring the industry's hottest new products, Dallas features a brand-new gala at the Dallas House of Blues and a keynote by Twitter co-founder Biz Stone.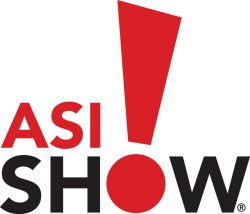 In addition to offering up some awesome business tips, Stone will let us know how one of the most influential social media outlets in the world opened opportunities in marketing, politics and philanthropy.
We're definitely on a roll, especially considering what a great success we enjoyed in Orlando, with record-breaking education, a SRO keynote and 2,100 people whooping it up at Disney's Animal Kingdom gala. If you missed us in Orlando, check out some video highlights:
Click here to see an interview on the Orlando Fox affiliate with keynoter James Carville, a Democrat who sparred onstage with Republican pundit Bill O'Reilly.
Click here for a wrap-up video with highlights from a barn-burner of a show.
Click here for best-selling product highlights from our Supplier of the Year, Hub Pen (asi/61966).
And click here for a roundup of terrific products for the adventurer set, featuring Counselor Distributor Choice Award winners.
Featured products include Tekweld natural insect repellent mister (asi/90807); carabiner bottle opener watch and matching wristwatch from Logomark (asi/67866); Elleven Amped checkpoint-friendly compu-backpack from Leed's (asi/66887) and the Port Authority Nootka jacket from SanMar (asi/84863).
Let me know if you're joining us in Dallas by posting a comment or e-mailing me here. I'm also on Twitter, LinkedIn and YouTube.