Nice Guys Finish First
Tuesday November 13, 2012 | Filed under: Community, Members, News About ASI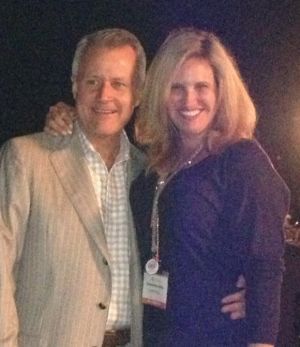 Every year at this time, the most powerful executives in our industry are named to the prestigious Counselor® Power 50 list. Names move up, names move down – and some names disappear altogether. The consistency is found in the passion and professionalism everyone on the list brings to our industry.
This year is no exception, starting with the No. 1 name on the list – Marty Lott.
Low-key, hardworking and famously dedicated to his employees, Marty is an industry mainstay you're happy to see applauded. After more than 40 years of dedicated service in a tough business, he's earned it.
A 2007 Supplier of the Year and routine winner of Distributor Choice Awards, the company Marty started in 1971 in his parents' Seattle basement is consistently ranked top-notch by the people who count the most: its loyal customers.
We happily celebrated Marty and the other Power 50 leaders Monday night at a beach-side dinner at the sixth annual ASI® Power Summit at the Ritz-Carlton Golf Resort in Naples, Florida. At right, a few pics, of me with iPROMOTEu's Samantha Kates Gotlib, and with Casey and Sydra Newell.
We're learning a lot from our keynote speakers and panelists at this year's industry confab – but some of the most valuable insight has come from the ad hoc discussions that continue on long after the last official topic is exhausted. Keynote speaker Cindy Gallop discussed the future of brand promotion and keynoter Donna Burnette, a leader in the FranklinCovey Global Speed of Trust practice, guided us through a fascinating interactive workshop to help us figure out how to increase and leverage trust in our daily business lives.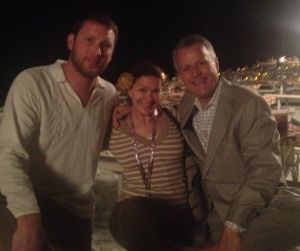 Sunday, ASI's chairman of the board, Norman Cohn shared his thoughts on 60 years in this business – he started out as a distributor and then worked as a supplier before his family acquired this company. Amazingly, Norman turns 80 in January – and he's still as busy and insightful as ever.
Whether they're meeting over drinks, dinner, golf, speed networking or a fast game of trivial pursuit, everyone here has a chance to connect with potential new business partners – and our Power 50 executives.
If you made the 2012 list, congratulations! If you're still aspiring for a slot, click here to check out your competition. You can get some incentive from the five newcomers on this year's list:
Dale Adams, Omnicom DAS
Emmanuel Bruno, Norwood & BIC Graphic North America (asi/40480)
Sharon, Taly and Ely Eyal, ETS Express (asi/51197)
Joe Fleming, Hub Pen (asi/61966)
Alan Chippindale, BrandAlliance (asi/268940)
To learn more about the men and women ranked 2012's most powerful, don't forget to check out the December issue of Counselor magazine. And let me know what you think of this year's list by posting a comment or e-mailing me here. I'm also on Twitter, LinkedIn and YouTube.