New International Alliance Launched
Wednesday July 18, 2012 | Filed under: Industry Initiatives, News About ASI
ASI, Sourcing City and PSI just announced the joint formation of PromoAlliance, a new international alliance to identify and introduce best practices and market development concepts benefiting the U.S., U.K. and European markets.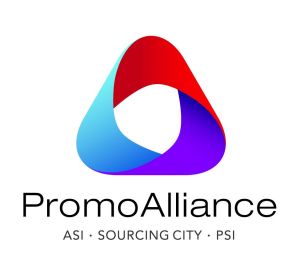 We made the announcement on the first exhibit day of ASI Chicago. Joining me were ASI's new international partners – Alistair Mylchreest, CEO of Sourcing City, which serves the U.K. promotional merchandise industry, and Michael Freter, director of PSI, the international network of the promotional product industry. You may know PSI from attending its trade show in Düsseldorf each January, which routinely attracts upwards of 20,000.
Through this international alliance we're ushering in a new era of international cooperation in order to further benefit the industry and our members. The overriding goals are to introduce best practices, develop fresh market concepts, explain new marketplaces and foster education.
It's important to understand that all PromoAlliance founding members are committed to the efficient and effective distribution model of suppliers providing products and services to distributors and distributors serving as the sales channel to buyers of promotional products.
As Alistair put it, "Having three major players working in alliance, sharing ideas and exploring new concepts will create exciting opportunities for all of our customers."
We believe that by leveraging the strength of all three organizations we can provide greater insights into new markets. To operate most efficiently in today's worldwide economy, it pays to form a strategic alliance with respected global partners like Sourcing City and PSI – an alliance that aims to improve and expand the international promotional products marketplace.
I entered into this alliance because I firmly believe ASI's distributors and suppliers will benefit greatly from greater communication between worldwide partners.
Sourcing City, ASI and PSI are in active discussions with other potential PromoAlliance partners, and we'll keep all our members apprised as things develop.
In the meantime, for more information and to hear the recorded webinar announcement we made from Chicago, visit www.promoalliance.com.
And let me know what you think of this new alliance by posting a comment or e-mailing me here. I'm also on Twitter, LinkedIn and YouTube.