Listen, Laugh, Heal And Hope
Thursday January 26, 2012 | Filed under: ASI Shows, News About ASI
After listening to Michael J. Fox this week on ASI Radio, I've decided to adopt a new catch phrase to use in response to whiners or naysayers: "A lady had a baby in a tree. What do you got?"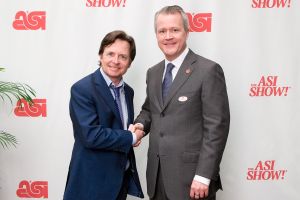 Let me explain. Fox told our listeners he draws inspiration from a reported story about a pregnant woman who not only survived floods in Africa by clinging to a tree, but did it while giving birth – alone.
He said, "When anyone comes to me with a problem, my first reaction is, 'A lady had a baby in a tree. What do you got?' There's nothing you can imagine that you can't overcome. Look for a tree branch, fight the current … You have choices; you have options. You can climb that tree if you have to."
As always, Fox was compelling. Which is why we've invited him back as a keynote speaker. He'll speak Wednesday, April 4, at 8:15 a.m. at ASI San Diego.  Register now if you haven't already – I can guarantee you'll walk away inspired and armed with advice you can easily apply to your life and business.
Like another upcoming keynoter, Biz Stone (who's speaking at ASI Dallas next Friday), Fox says humor is critical. When asked what scares him, Fox said, "People who don't have a sense of humor. They're the most dangerous people in world. Humor is essential. Humor is a way of expressing humanity and maintaining humility and being able to laugh at yourself."
Fox told us he was shattered when diagnosed with Parkinson's while still acting in the hit sitcom "Spin City," but that becoming proactive about his health made a big difference in his life.
"You kind of expect people smarter than us to tell us how to get better," he said. "It doesn't work that way. I realized patients have to be agents of change … Everything is up to me."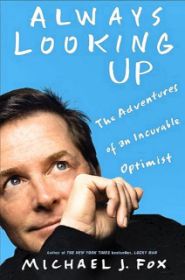 Fox established The Michael J. Fox Foundation for Parkinson's Research to push for a cure. Check out his website, which is packed with valuable information – and inspiration.
I spent 15 minutes listening to the guy on the radio this week and walked away feeling pumped about life's possibilities – and about our industry.
Fox told us his foundation often uses promotional products to promote its cause, saying, "Those keepsakes really, really mark a connection between a company and people and a charity. I think it's important people express their involvement and companies express their connections … It's really valuable and important."
I can't think of a better endorsement. To listen to the entire interview, go to www.asicentral.com/radio.
Let me know what you took away from the interview by posting a comment or e-mailing me here. I'm also on Twitter, LinkedIn and YouTube.