Last Show in the Second City
Monday July 16, 2012 | Filed under: ASI Shows, News About ASI
We're in Chicago this week for our last ASI show of the season – and we are definitely going out with a bang.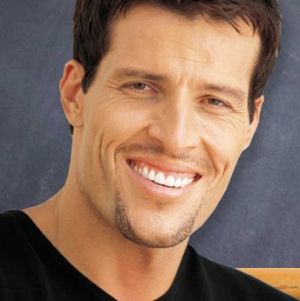 Tuesday is an incredible first for ASI Education: an all-day session with motivational speaker Tony Robbins. Maybe you've read his best-selling books or even watched his videos. But nothing compares to catching Robbins live, on stage.
I can't wait to see how Robbins interacts with our Chicago audience during "Unlock and Unleash: The Power of Breakthroughs." I guarantee it'll be as intense as a warrior workout. To help you experience the rush even if you're not with us, Counselor® editors will blog highlights throughout the day.
The ASI Show™ takes place through Thursday at McCormick Place in Chicago, which is a great town to visit in summer. Whether you're into jogging along Lakeshore Drive, strolling through Millennium Park or enjoying any number of top restaurants, there's always something happening in this Midwest hotspot.
Speaking of hot, Wednesday, Counselor magazine hosts its annual Hot Party at the Crimson Lounge nightclub, where we'll name this year's trendsetters. We wrap up two exhibit days Thursday, when the city's former mayor – the outspoken Richard Daley – will share lessons he learned as the nation's top urban executive during an intimate morning keynote.
If you see me in Chicago, please stop and say hello. If you're not here, you can still follow all the action on www.asicentral.com and through nonstop tweets from ASI staffers.