Know Your Audience
Monday June 11, 2012 | Filed under: Community, Guest Blog, Using Ad Specialties
First, let me say it's an honor to be asked to guest post on Tim's personal blog. It's a slight change of pace for me. Most of the guest blog experience I've had has been on the BELLwether Blog, where rock star Michele Bell allows me to express my less politically correct side – a side she affectionately refers to as "El Diablo." For this space I'll tone it down in the interest of continuing to receive a paycheck.
Now that the kissing up is out of the way ...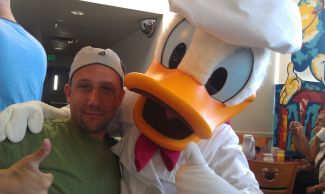 In early May I attended the Mashable Connect 2012 conference at the beautiful Contemporary Resort in Walt Disney World. Mashable is the largest independent online news site dedicated to covering digital culture, social media and technology. This meeting brings together the uber-smart, doing the hippest and most forward-thinking things. To say I felt like the dumbest person in the room is an understatement. Yes, I came away with a ton of ideas (none I'll share here as I plan to use them to get you to buy stuff), but I also came away extremely impressed with the use of promotional products at the event. Not just in the quality, but how the conference organizers and sponsors really "knew" their audience.
Let's start with registration. Prior to dinner I took a stroll down to the registration desk to pick up my badge and other materials. Well, I'll be honest – through the online social community that was set up for attendees, I'd heard there would be a pretty killer goodie bag. And I was not disappointed. Included in the logoed tote was a mini screen cleaner, adhesive whiteboard cards and marker, a mini Etch A Sketch for passing the time, a laptop sleeve, a sweet pair of shades with case from Norwood (asi/74400), a bag of trail mix, two Gildan T-shirts and an awesome Power Stick portable charger from Ecosol Solar Technologies (asi/51566). Quite a haul, right?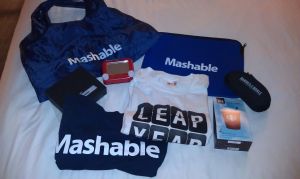 Later, while relaxing in my room, I received a knock on the door and was greeted with a present from the nice folks with Disney's social media team: a super-cool logoed USB hub from Prime Line (asi/79530), and, of course, a bag of Chip and Dale pretzels.
The next day, I found the funniest example of knowing your audience. One of the sponsors, Definition 6, gave out hangover kits. Included was a bottle of water, a Clif Bar, Advil, Alka-Seltzer and a 5-hour Energy shot – which I'm sure a good number of attendees were thankful to receive. For some reason mine didn't make it home. Must have left it in the room. Believable? Didn't think so.
To put it simply, everyone involved did it right. Hosts and sponsors knew the attendees were primarily tech geeks, and with only 200 people there, could go a little bit higher-end. When done right, companies can use events to leave a lasting positive impression on the individuals in attendance. Think about the last event you went to; there were most likely plenty of sponsors. Which ones do you remember? It's the ones that seemed to do just a little bit extra. Keep this in mind when pitching your proposal for your client's next event. And now for the plug ... Using ESP®'s Event Planner, you can easily put together a winning proposal, at a variety of price points, that your clients will love.
Check out the video by clicking here to see all these items and more. And please follow me on twitter @ccgraf.
– Colin Graf, ASI® marketing director of supplier membership/digital advertising