Invest in You
Wednesday August 1, 2012 | Filed under: Education, Guest Blog, News About ASI
Knowledge is power. Those are words I live by.
For as long as I can remember, my family has established three core values: education, education and education. My grandfather started the trend and highlighted the importance of education to our family by being the first person in his entire state of Gujarat, India, to get accepted into medical school with a full scholarship.
This came at a time when the British ruled over India. It was a major accomplishment in his life and a piece of family history that I will always treasure. His start in the medical field has created three generations of doctors in our family today. I'm actually the only person in my family to have pursued a business degree (dual major: advertising and marketing).
My passion for marketing started in high school. I was geeky back then and probably am still a little geeky today. I joined FBLA (Future Business Leaders of America) and DECA (Distributive Education Clubs of America). I took marketing classes, joined marketing competitions and eventually earned awards and accolades for my passion – and even got some scholarships and grants to go to college.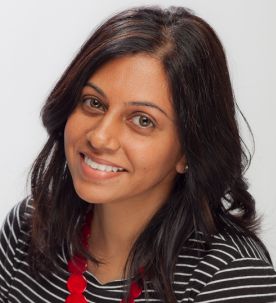 I joined ASI® nearly seven months ago and quickly hit the ground looking to learn about this industry. I found pursuing my BASI™ was the best way to do it.
ASI's education program is a great resource for newbies like me, but also for people looking to get a competitive edge. By giving you a highly specialized understanding of the promotional products marketplace, a BASI (Bachelor of Advertising Specialty Information) or MASI™ (Master of Advertising Specialty Information) can transform your career.
A BASI or MASI certification comes with these rewarding benefits:
Industry insights you can use to grow your business
Networking receptions at ASI Shows™
Quarterly conference calls with ASI CEO Timothy Andrews
Recognition in ASI publications
Framed certificate to display your accomplishment (I'm looking forward to mine)
BASI or MASI designation as part of your professional title
It's easy and free to work toward your certification. You'll see the impact on your career instantly. I know I did!
Click here to visit the ASI Online Learning Center and get started today.
– Fal Dieso
ASI brand marketing director
fdieso@asicentral.com