Honoring The 2012 Counselor Award Winners
Thursday May 10, 2012 | Filed under: ASI Shows, Members, News About ASI
If you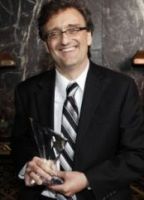 needed any further evidence that our industry is on an upswing, look no further than the success stories applauded at the 2012 Counselor Awards.
Kevin Lyons-Tarr, president of 4imprint (asi/197045), was honored as Counselor magazine's Person of the Year for, among many other things, growing his company 18% last year and more than 30% over the past four years.
At a black-tie gala at Cipriani restaurant in Manhattan, we also unveiled this year's Counselor's Top 40. On the supplier side, Broder Bros. (asi/42090) takes over the top spot on the list, after an increase of more than 30% in sales last year. Click here to view the supplier Top 40 list.
And, for distributors, Staples Promotional Products (asi/120601) remains the largest company in the industry, with BDA (asi/137616) and Proforma (asi/300094) rounding out the top three spots on the list.  Click here to see the complete 2012 Top 40 distributor rankings.
In addition, we also honored Ash City's (asi/37143) Garry Hurvitz for International Person of the Year, Activate's (asi/141964) Fred Parker for Distributor Entrepreneur of the Year, BamBams' (asi/38228) Dan Taylor for Supplier Entrepreneur of the Year, Overture's (asi/288473) Heather Sanderson for Distributor Woman of Distinction and Leed's (asi/66887) Sharon Willochell for Supplier Woman of Distinction.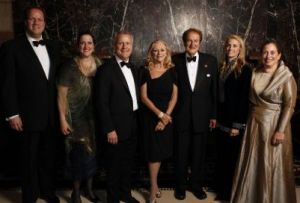 Go to www.CounselorMag.com for pictures and videos from the Counselor Awards ceremony, and for more information on all of the award winners.
Last night we also marked another very special occasion: the 50th anniversary of the Cohn family's leadership of ASI.
In addition to Norman Cohn, our amazing chairman of the board, and his lovely wife Suzanne, we were joined by the family members pictured with me at right.
All in all, it was an incredible night.