Golden State Opportunities
Monday April 2, 2012 | Filed under: ASI Shows, News About ASI
The three-day ASI Show in San Diego is off to a great start, with a full day of education followed by a full slate of exhibitions, activities and all-important networking.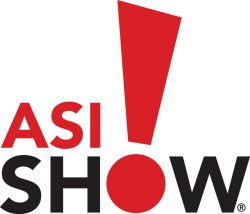 We're expecting great weather and wicked surf out here in southern California. If you're joining us this week, please make sure to say hello.
Tuesday, we'll host our first Executive Power Program over lunch with a business presentation by branding and leadership expert Warren Greshes. That night, we'll head to the Gas Lamp Quarter for a party at Belo nightclub. We have so many members on the West Coast, and it's great to get a chance to relax and reconnect in between business deals.
Wednesday morning, actor and Parkinson's activist Michael J. Fox is sure to thrill the crowd with positive messages and his trademark humor. This will be Michael's second ASI keynote, and I know everyone is looking forward to his frank and funny take on life.
As always, keep checking in on ASI Central for coverage of all the action, including videos, interviews and hot product offerings. 
And if you haven't already, register today for the next ASI Show in New York (May 8-10) and ASI Chicago (July 17-19) at www.asishow.com. To learn more about exhibiting or sponsorship opportunities, contact Karen DiTomasso, vice president of sales, at kditomasso@asicentral.com.
If you're here in California, please let me know what you're looking forward to the most by posting a comment or e-mailing me.