Four More Years
Wednesday November 7, 2012 | Filed under: Community
Now that the election is over, here's hoping we can do what both candidates suggested in their final campaign speeches: move forward and get the country working again.
I'm sure every business in America, no matter who they supported, is waiting to see the impact of the full implementation of Obamacare, tax rates, interest rates and lending. The health care law alone will be nearly fully implemented in 2014.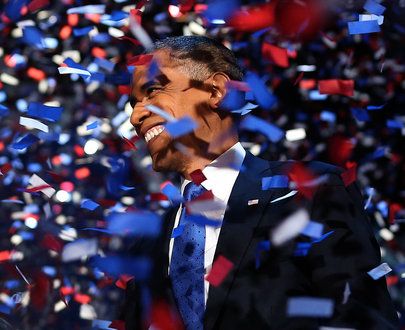 Clearly, this was a hard-fought victory for President Obama, who held an advantage of about 700,000 in the popular vote early Wednesday. Polls teetered throughout the summer, and even the U.S. Gallup Poll conducted November 1-5 among likely voters showed Romney over Obama by 1 point, 49% vs. 48%, respectively.
ASI's own poll among members showed Mitt Romney as the preferred presidential candidate, holding a commanding 41-point lead over President Obama, 70% to 29%.
But no matter who you supported, the election did provide a substantial boon to our industry.
Nearly half of all distributors sell election-related items like yard signs, flyers, pins, buttons and T-shirts used by campaigns and special interest groups to promote their candidate or cause.  When we added it all up, ASI estimated total election-related ad specialty spending in 2012 would hit $870 million.
I'm curious as to trends in ad specialty items sold. If your company did sell election-related items, what did you observe? I know yard signs are typically more popular in local races versus a national election, but I couldn't help noticing their absence in my own neighborhood. What was your biggest seller?
In closing, I can only echo what Romney said in his concession speech from Boston: "This is a time of great challenges for America, and I pray that the president will be successful in guiding our nation."