Flying High In Orlando
Wednesday January 18, 2012 | Filed under: ASI Shows, Community, News About ASI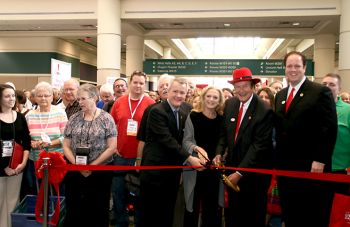 Bill O'Reilly and James Carville tearing it up onstage during one of our most exciting SRO keynotes ever.  A male ballerina in glorious pink flying across the stage during the Sell It Now keynote. Tons of fun at Disney's Animal Kingdom. Record-breaking education.
All this – and much, much more – at ASI Orlando this week.
If that weren't enough, Tuesday night we saluted Hub Pen as Supplier of the Year at the annual Counselor Distributor Choice Awards, along with more than 250 of the industry's top-performing suppliers.
We've still got a full exhibition day left, but I think it's safe to say Orlando's been a great success on all counts.
Hub Pen, of Massachusetts, secured the industry's most-valued supplier status across 56 categories. In a Counselor story on the company, we cited all the reasons why Hub Pen is an award-winning company, lauding the nearly 60 years distributors have relied on the supplier for great pricing, unparalleled service and a sterling reputation for the personal touch.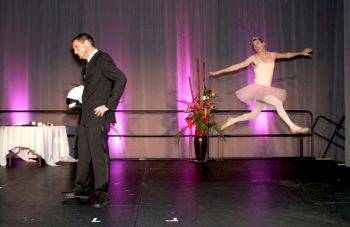 The company was founded in 1954 by Frank Fleming, who once tirelessly assembled pens by hand. Congratulations to everyone at Hub for this much-deserved recognition.
For a complete list of winners and photos from the awards ceremony, click here.
For all the show news, photos, tweets and more, go to www.asicentral.com.
And if you're at the show, let me know what you think by posting a comment or e-mailing me here. I'm also on Twitter, LinkedIn and YouTube.