Business A-Go-Go
Thursday June 21, 2012 | Filed under: News About ASI, Using Ad Specialties
Every company is continually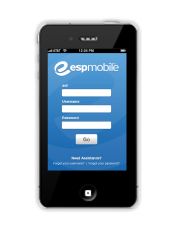 on the lookout for that all-important "cool factor" when it comes to garnering interest in their products.
Outstanding functionality makes things cool. Sharp design makes things cool. Clever marketing does its part as well. I think ASI's ESP Mobile™ for iPhone, iPad and Android clinches cool because it's rapidly becoming a go-to resource for a growing number of industry companies. To me, that's pretty cool. And I say this from the middle of a heat wave!
This week we announced user popularity of ESP Mobile has led to total downloads surpassing 5,000 users. If you've jumped on our mobile bandwagon, just consider how many times you've conducted business on the run since downloading the app to your device.
Quite a lot, right?
When we asked around for a few distributors to tell us how they're relying on ESP Mobile to do business, Mike Woodall, owner of BrandIT (asi/145195), told us he downloaded the iPad app the first week it dropped.
He likes its simplicity – and accessibility. He even takes his iPad to his daughter's volleyball games and practices, to research products right then and there.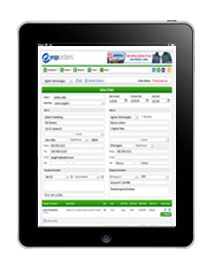 To get a leg up in business these days, it's clear you need to be ready – and able – to do business anytime, anywhere. So I'm glad ASI® can provide a quick, efficient means for salespeople to search products on ESP Web™ – where distributors can source and order every ad specialty product in the industry from more than 3,200 suppliers – and send proposals to clients 24/7.
As you know, ESP Mobile for Android, iPhone and iPad is only available to authorized distributors of promotional products who are ESP® subscribers. If you haven't gotten ESP yet, call your ASI account executive at 1 (800) 546-1350. And anytime you have questions, contact ASI's product and technical support team at support@asicentral.com. They're always happy to help.
And I'm always on the lookout for comments posted here or e-mails sent to me here. I'm also on Twitter, LinkedIn and YouTube.
Stay cool!