Bow Wow Wow
Wednesday March 14, 2012 | Filed under: Members, News About ASI, Using Ad Specialties
I think the world can be divided into Dog People and Cat People. Which one are you? Although I have nothing against cats, I think I fall into the "dog" camp. Either way, you should check out a recent hot list we sent out to press highlighting some of the industry's top pet gifts.
Statistically, an astonishing 62% of U.S. households now care for at least one pet, paying for everything from veterinary care and food to grooming, toys and treats. This month, ASI's Advantages magazine offered a great business primer on the booming pet market. So if you haven't yet added pet stores, vets, kennels, pet insurance companies, dog groomers and municipal dog parks to your roster of potential clients, now's a great time to start.
To me, a dog dish with a funny picture on it is fancy. So I was genuinely amazed at how creative some of these gifts are. Did you know, for instance, that you can now bake your own dog biscuits? Just don't mix them up with the cookies you baked for your child's school!
Things like premium treats, natural food and fashion-forward accessories helped push U.S. pet industry sales to $58 billion in 2011, with sales expected to reach $74 billion in 2015, according to research firm Packaged Facts.
For more info, click here for a "Joe Show" product video and click here for photos. Click here for the Advantages story on the burgeoning pet market. Below are some of the products we selected for this year's pet gift list: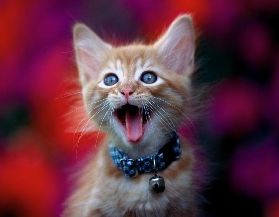 Dog hoodie, from American Apparel (asi/35297). Zip-up fleece includes a pouch pocket for treats and a notch to attach leash to collar. Great advertising for dog walkers.
Zippered water bowl, collapsible water bowl and waste bags, from Handy Products Line (asi/78206). Portable bowls include a clip for hanging from a leash, backpack or belt loop, and funky trash bag container keeps bags handy.
Dog biscuit mix, from Ingredients Corp. of America (asi/62649). Owners can bake cookies – and their own dog biscuits. Rewarding gift from groomers and pet stores.
Leash, collar and ball toy, from Promopet (asi/79698). Kennel clubs and boarding kennels can advertise via heavy-duty leash, collar and logoed tennis ball.
Wrapped biscuits, from A La Carte (asi/30350). USA-made individually wrapped treat includes all-natural ingredients, perfect as booth giveaway during pet-related trade show.
Pet first-aid kit, from Ready 4 Kits (asi/80882). Includes essentials like tweezers for plucking ticks and thorns, antiseptic wipes and rubber gloves. Great thank-you gifts from vets and pet insurance companies.
Paw balm and training treats, from Solar Advertising (asi/88148). Balm soothes and heals, making it a handy client gift or for municipal dog parks. Treats come in recycled, biodegradable tube.
Let me know the greatest gift your pooch ever got by posting a comment or e-mailing me here. I'm also on Twitter, LinkedIn and YouTube.