Big Show in the Big Apple
Monday May 7, 2012 | Filed under: ASI Shows, Community, News About ASI
This week, we're in New York City for our next-to-last show of the season. The schedule is packed and best of all, we're unveiling a few surprises.
The show is Tuesday, Wednesday and Thursday at the Javits Convention Center on the city's West Side, a few blocks from the Hudson River and close to Penn Station,  the  theater district and Restaurant Row.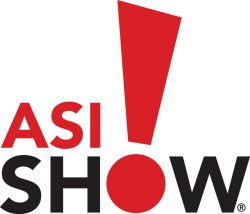 If you're attending the show and have some time to take in some sights, I highly recommend a jaunt to the city's newest and most interesting park – the High Line, built on an historic, elevated freight line snaking from Gansevoort Street in the Meatpacking District to West 34th Street, between 10th & 11th Avenues – right near the convention center.
Tuesday at the show is, of course, a full day of education (sponsored by Fields Mfg., asi/54100), including a slate of seminars and workshops offering credit toward the ASI® Certification Program.  Wednesday and Thursday are exhibit days, and we're expecting a packed show floor both days. There's bound to be nonstop networking, buying, selling, connecting and learning along every aisle.
Be sure to stop by the ASI booths to check out the upcoming ESP Websites™ and to visit our all-day launch party in the main booth. And if you haven't already, get a live demo of ESP Mobile™ and activate your free license.
Wednesday night, I'm heading to the black-tie Counselor® Awards – the industry's most prestigious and anticipated awards event – being held this year at Cipriani 42nd Street restaurant. We'll honor the 2012 Person of the Year and International Person of the Year while applauding a number of other important industry movers and shakers.
Throughout the show, you can check out all the news right here at www.asicentral.com, where we'll post photos, videos and the 2012 list of Top 40 distributors and suppliers.
After a long night of dancing and mingling, I know I'll be dragging a bit on my way to our 8:45 a.m. keynote by marketing czar Randi Zuckerberg, who recently lit up the blogosphere with news about her upcoming reality show featuring Silicon Valley entrepreneurs.
Randi – the sister of Facebook founder Mark Zuckerberg – is a social media leader in her own right, and I can't wait to hear her tips on best using all the Web has to offer. Make sure you follow her on Twitter – she never fails to amuse and inform.
And it's never too early to register for ASI Chicago (July 17-19) at www.asishow.com. To learn more about exhibiting or sponsorship opportunities, contact Karen DiTomasso, vice president of sales, at kditomasso@asicentral.com.
If you're at the show, please look for me to say hello and let me know how your business is faring this year. Or post a comment or e-mail me. I'm also on Twitter, LinkedIn and YouTube.