ASI Technology Smackdown
Wednesday December 5, 2012 | Filed under: Industry Initiatives, News About ASI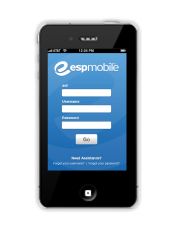 ASI® recently announced dozens of technology innovations members will begin benefiting from in a few short weeks. We know you're excited about what's ahead because a record number of you tuned into our webinar this week for a sneak peek.
Rob Watson, ASI's VP of digital user experience, joined me for the big online reveal of incredibly dynamic new features and advancements coming up in ESP Mobile, ESP Websites and ESP Web, designed by our crack tech team to help you work smarter and faster in 2013 and beyond.
We'll give live demos of everything in ASI Orlando Jan. 5-7, ASI Dallas Feb. 6-8, and ASI Long Beach March 22-24, so if you haven't already, click here to register for those upcoming shows.
If you missed the webinar, here are the highlights:
ESP Mobile™ for iPhone, iPad and Android
Tap to quickly rate a supplier and read other distributor comments
Tap to create virtual samples on the fly and generate dynamic on-site sales demos
Speak to search for products (just like Siri!)
Instantly provide ASI with feedback so we can enhance your experience
Search and filter products easily with the same options in ESP Web
Plus, more than 40 new features
ESP Websites™ (now available for suppliers, too)
Simple dashboard where you can control the look and feel of your website
Enhanced template filtering to find templates faster
Ability to feature up to 50 videos
Beautiful new website templates, each available in nine colors
ESP Websites: All-New Company Stores
One-click branding so you can upload your customer's logo once and see it applied to every virtual sample-ready product in your store
20 cool store site templates, each available in nine colors
Sync store designs with your ESP Website
Manage your website and Company Store from the same location
Robust eCommerce shopping cart that accepts credit cards, PayPal, ACH and payment terms
Coded product numbers unique to your ESP Website prevent competitors from selling the same product to your customer
ESP Web™: All-New Presentations
Easily find all your presentations in one place with ESP Online sync
Sync your clipboard to the Cloud
Two layouts, nine designs, nine colors
Multiple price grids
Easy, one-step product modifications
Instant virtual sample applications to one or all products
Smart notifications automatically inform you when products are discontinued
Export your customizable presentations to PowerPoint or PDF or publish to ESP Website
Our tech team relied on your feedback for many of these advancements – so keep those ideas and suggestions coming, and get more info by contacting your sales rep or emailing us at whatsnew@asicentral.com.