ASI Leads The Way
Friday February 17, 2012 | Filed under: Member Benefits, News About ASI
As the New York Giants can surely attest to, it's great to be No. 1. So it gives me great pleasure to announce that ASI now leads the industry in the critical areas most important to its 27,000 clients, including No. 1 rankings in ESP users, show attendance and magazine circulation.
ESP now has a record 46,000 users, up 12% from the last year. In addition, ESP – the most powerful software in the industry – generated an unprecedented number of product and supplier searches (29 million), end-buyer presentations created (1.35 million) and supplier ratings (36,000) in 2011.
At the same time, the economy is turning the corner – the government announced this week that U.S. jobless claims are the lowest since 2008 – and our industry has reported growth in the last eight quarters.
It seems fitting that ASI, the largest full-service organization serving suppliers and distributors in the business, is helping lead the way for our industry, scoring record results while providing the most technologically advanced tools available, year after year.
In addition to record-breaking numbers for ESP, ASI leads the industry in eight key areas: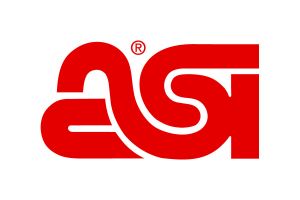 No. 1 in total distributors.
No. 1 in research services.
No. 1 in website solutions.
No. 1 in show attendance and exhibitors.
No. 1 in editorial awards.
No. 1 in magazine and catalog circulation.
No. 1 in education.
No. 1 in credit information.
At the end of the day, it all comes down to this: Providing you with the critical products and services needed to succeed in what's now an $18.5 billion industry.
Our mission is to make you more successful. When that happens, the whole industry succeeds. And that's the best game-winning touchdown I can imagine.