Are We There Yet?
Monday June 25, 2012 | Filed under: Community, Members, News About ASI
To many of us,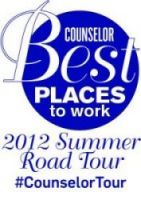 summertime means one thing: road trip. My favorite was one I took with my family in August of 1974, when we drove from Indiana to Florida in an old Ford with a camper that had no bathroom or shower.
I vividly remember sites like Weeki Watchee (a tourist attraction that featured "real" mermaids underwater) and The Lost Sea, a "secret" underground lake in Sweetwater, TN.
My biggest regret: I missed seeing Nixon resign on TV after I'd spent a great deal of time watching all of the Watergate hearings after school each day. Instead of witnessing that historical moment on the tube, I was sitting in a restaurant in Birmingham, eating corn on the cob.
Here at ASI, annual road trips are fast becoming a tradition for three Counselor® magazine editors who embarked today on an eight-day, 17-city cross-country quest to find the coolest workplaces in the industry.
Melinda Ligos, Andy Cohen and Joe Haley are visiting companies from New York to Seattle and beyond for Counselor's upcoming Best Places to Work issue, which will highlight the many ways the people in this industry have devised to light up their 9-5 lives.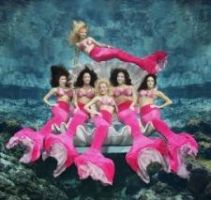 Their first stop: Axis Promotions in New York City, where they enjoyed a Monday morning breakfast party with bloody marys and mimosas.
You can look for the Best Places issue this fall – but this week you can check out www.counselormag.com/counselortour for a running road trip blog and photos. And! Every time you tweet with the hashtag #counselortour, you'll become eligible for a $500 prize.
Wish Melinda, Andy and Joe good luck on their Ulysses-like odyssey and don't forget --
every time you tweet about the road trip, you enter to win $500.
Let me know what road trip you're taking this summer by posting a comment or e-mailing me here. I'm also on Twitter, LinkedIn and YouTube.