Advice From A Master Communicator
Wednesday January 11, 2012 | Filed under: Community
ASI Radio conducted one of its best interviews ever with Biz Stone, and if you missed it, you really owe it to yourself to check out the archive.
The Twitter co-founder was funnier than I thought he'd be, smarter than I thought possible and full of great advice – no surprises there. He thinks cultivating a fun work culture and keeping a healthy sense of humor in the workplace are vital. I couldn't agree more.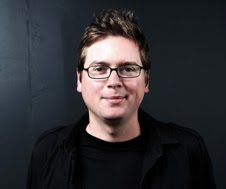 Stone talked with us in advance of a keynote he's giving February 3 at the ASI show in Dallas titled "A New Landscape for Communicating and Doing Business."
We chose Stone as a keynoter because he's advised numerous companies and organizations ranging from tiny startups and nonprofits to publicly traded international companies. Twitter now boasts over 300 million users, generating over 300 million tweets and handling over 1.6 billion search queries per day.
I'm sure we're all going to learn a lot from Stone. If you haven't read his blog yet, you should.
To listen to the entire radio interview, click here. To register for the show in Dallas and Stone's keynote, click here.
My favorite quote from the interview: "Humor is such a powerful mechanism for delivering truth. It's a great leadership tool, a great way to break the ice, a great way to get people to tell you what they're thinking about without it being scary or formal. Invariably, something true comes out of that."
Stone, named one of the Most Influential People in The World by TIME magazine and Nerd of the Year by GQ magazine, shared business tips and dished on a visit from a Russian president (who brought a security detail and dogs to the Twitter offices) and who would play him in a Twitter movie (we suggested James Spader and Ed Norton, but you'll be surprised at his hilarious choice).
Stone said he worked for years before Twitter on the idea of an open exchange of information having a positive impact. "I saw a rudimentary tool and thought, 'I could build something on this. Instead of one to one, one to many.' And that was the beginning."
His two biggest mistakes after co-founding Twitter with Jack Dorsey, Noah Glass and Evan Williams were not being ready enough for success and failing to communicate enough. "If you want to have relationships outside, with investors or anyone, communicate like crazy," he told the ASI Radio audience.
On corporate cultures, Stone says he likes it fun and team-oriented: "I like people to have autonomy. Be really creative. Be open to ideas. I don't like people who say no right away. At Twitter we have a very fast-growing sales culture, but we're also open to really new, crazy ideas. It's an emergent phenomenon."
What do you think is the most interesting thing Stone said? Let me know by posting a comment or e-mailing me here. I'm also on Twitter, LinkedIn and YouTube.