Adobe and ASI: Perfect Together
Monday June 4, 2012 | Filed under: News About ASI, Using Ad Specialties
When it comes to images, one of the first things that pops into mind when I think of clear, crisp visuals is "Adobe." They're synonymous in the same way as, say, fine engineering and BMW or terrific T-bones and Peter Luger Steakhouse.
Which is why when it came time to choose a company to provide members with state-of-the-art graphic features across the ESP® platform, ASI® chose Adobe, the undisputed platinum standard in virtual sampling technology.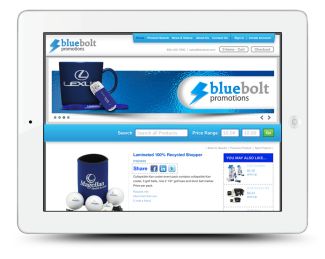 ASI's virtual sample tool sets an industry standard for simplicity and effectiveness. It's an easy-to-use, "no-click" solution where a logo is uploaded to ESP Web™ and then applied automatically to every product that is virtual sample-ready.
Out of the box, over 100,000 products are virtual sample-ready in ESP Web. Thousands of products are added daily, and the number will soon exceed hundreds of thousands.
Features of Adobe's leading sampling technology include:
Easy operation. Add a logo once and it's automatically applied to all virtual sample-ready products. Add text, too.
Perfect sizing and placement. Once a logo is applied, it always appears at the proper size and in the right spot.
Quick switch. Update new logos in a snap.
Virtual samples are free for all ESP users and available now. The new Adobe solution will upgrade the current virtual-sample tool in ESP Online™ in late June.

LogoMall® and other website customers interested in upgrading to ASI's ESP Websites™ should visit www.asicentral.com/ESPwebsites. Call (800) 546-1350 and ask to speak to your account executive to sign up for ESP.

And please let me know what you think of our new virtual reality by posting a comment or e-mailing me here. I'm also on Twitter, LinkedIn and YouTube.