A Few Words from Norman Cohn
Monday November 19, 2012 | Filed under: Members, News About ASI, Using Ad Specialties
I recently attended the 2012 ASI® Power Summit in Naples, Florida, a wonderful annual gathering of about 250 of this industry's most respected leaders.
During one of our dinners, I had a chance to address the group and to thank everyone on behalf of ASI CEO Tim Andrews, the ASI team and our family for taking the time to attend, learn and benefit from the summit. I wanted to make sure that when participants returned home, they could ask themselves a simple question – Was it worth your time to attend? ­– and get a resounding "YES!" as an answer.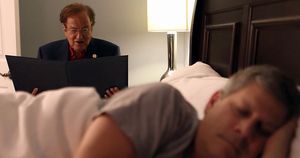 At every Power Summit, we do everything possible to ensure everyone has a great learning and networking experience. And that's because we want all of you to come to the next Power Summit, Sunday, September 15 to Tuesday, September 17, 2013, at the Montage Deer Valley Resort in Park City, UT.
As I said in my remarks, over the years, I've witnessed tremendous changes to this industry – and to ASI. But one thing has stayed very much the same: my family's involvement and love for this business.
It's been incredible to witness the involvement over the years of our multiple generations, including my mother and father, of blessed memory.
I'm proud to continue to work alongside my wife of 47 years, Suzanne, and my son, Matthew, and daughter, Stephanie, who I'm sure you've seen at our trade shows. Our other three children have been involved over the years, and already some of our 10 grandchildren are working as interns.
Throughout more than 60 years in this business, I've learned an awful lot. At the summit, I shared five of the most valuable things I've learned, and I'd like to share them with all of you as well: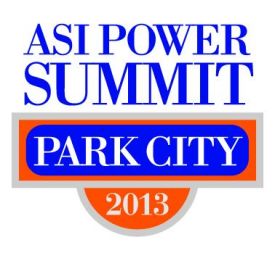 Businesses will always need advertising to get out their message. And the best way to advertise remains ad specialties, which provide the best ROI of almost any media. Businesses that don't advertise will soon be advertising their business for sale!
You will never be the lowest-cost provider. Someone will always sell cheaper. So sell ideas, not products.
This is one my father taught me: In business, you must always have honesty and integrity. If you give your word, you keep your word.
To keep growing, our industry needs to educate participants, including every sales and customer service person. A great way to prove you are serious is to pass an ASI BASI™ and MASI™ test and wear the pin as I do.
One person can't solve all the world's problems – but one person can help make the world a better place.  Make a difference, however you can.
Hug your family and God bless America. Thank you.
­– Norman Cohn, ASI Chairman of the Board
Pictured above at the 2012 Power Summit, from left: Jon Sloan, Jill Stirnkorb, Lori Bauer, Norman Cohn and Tom Savio