Windy City Kickoff for ASI SmartSales
Wednesday July 20, 2011 | Filed under: ASI Shows, Industry Initiatives, Member Benefits, News About ASI, Research, Using Ad Specialties
ASI chose its Chicago show – the biggest industry event of summer – to offer a sneak peek of its biggest technology investment in years: ASI SmartSales™ . The Oracle-powered tech platform is a customized solution for maximizing sales and revenue opportunities.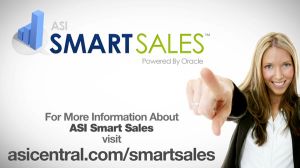 Click here to watch the SmartSales video for yourself. Read the press release we dropped to the industry here.
ASI spent millions researching and developing SmartSales, a high-tech sales and marketing tool to help distributors and decorators close more sales and increase profits with modules dedicated to sales management, marketing campaigns and revenue-generating capabilities.
ASI expects the rollout of the new service to begin in the fourth quarter. Expect an announcement shortly about an upcoming customized Oracle-powered technology platform designed exclusively for suppliers.
We paid a lot of attention to the security aspect of this new business platform, leveraging Oracle's cloud-based technologies with all of ASI's products to create a unique, highly secure platform consisting of a hybrid implementation of cloud and locally hosted software and databases.
The new technology will include the core ASI services vital to members' success, allowing them to access ESP for comprehensive product sourcing from 3,400 suppliers; ASI ProfitMaker, which provides ERP and financial management capabilities; ASI LogoMall; their own company websites; exclusive ASI research; and the latest professional development resources available for BASI/MASI certification.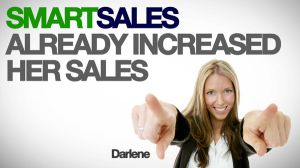 ASI distributors with ESP who are interested in being the first to receive ASI SmartSales when it becomes available should e-mail smartsales@asicentral.com or visit www.asicentral.com/smartsales. Members who want to sign up for ESP and ASI SmartSales should call their ASI account executive at 800-546-1350.
The video demos were just one of the many highlights at ASI Chicago, which takes place through Thursday at McCormick Place convention complex. If you're at the show, I hope you're enjoying yourself.
If you had a chance to see the video, let me know what you think by posting a comment or e-mailing me here. I'm also on Twitter, LinkedIn and YouTube.