We Got Him
Thursday May 5, 2011 | Filed under: Community, Industry Initiatives, Using Ad Specialties
One thing our industry does exceptionally well is jump on breaking waves and ride them right to shore. This week, companies like Northwest Embroidery in Washington state did just that. Northwest sprang into action within hours of bin Laden's death to embroider Navy SEAL Team 6 hats and get them up on their website.
The company knew Sunday's feat by the elite military squad would fuel interest in all things patriotic. So did Matt Quinn, owner of Quinn Flags and Banners in Hanover, Pennsylvania, whose phones started ringing Monday morning. Quinn says his sales increased about 400% this week – and that his company was ready to meet all comers.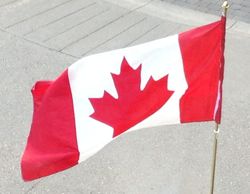 "We have over 3 million flags in stock today and more are being produced daily," says Quinn (asi/80228). Other popular items include decorative pleated fans, patriotic bunting and American stick flags imprinted with a client's name or website.
Gill Studios (asi/56950) of Kansas, has five new stock design bumper stickers and a ribbon magnet along with American flags – and 10% of proceeds from the sales of these items will be donated to a very good cause, the Wounded Warrior Project, a non-profit that aids injured service men and women of this generation.
Did your company see a spike in sales of patriotic items – or produce anything Osama-related? Pinata Casa, a Texas promo products company (asi/73969) that offers 4-foot-tall piñatas (perfect for Cinco de Mayo promotions!), sold more $50 bin Laden piñatas in the last few days than they've sold in the last year. "Osama is one of our most popular piñatas," Gerald Zhou told us.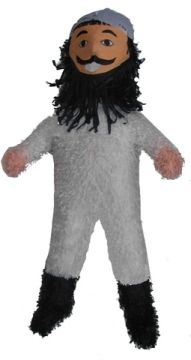 Sometimes, it really is all about timing and knowing when to strike when the iron is hot. Just like the Navy SEALs did.
I'd never heard of SEAL Team 6 until Sunday, but according to the New York Times, SEALs – which stands for Sea-Air-Land teams – were created by JFK in 1962 as a way to expand unconventional warfare. Their specialty is using lethal force intelligently in the most dangerous missions on earth.
The "elite of the elite" are the guys who parachute from 30,000 feet with oxygen masks to take back hijacked cruise liners – the guys who jump from Black Hawk helicopters in the dead of night to find and dispatch Public Enemy No. 1 in all of 40 minutes. Incredible.
Let me know if your company did anything special this week by posting a comment or emailing me here. I'm also on Twitter, LinkedIn and YouTube.