The Gift Book Worth Giving
Wednesday August 3, 2011 | Filed under: News About ASI, Using Ad Specialties
When you have a most discriminating client (you know who they are!) there's no better catalog to show them than The Gift Book. But don't wait too long to order yours – we've already sold over 50,000 copies.
Distributors ordering The Gift Book will receive a free personalized digital version and free color imprinting if they order by August 31. The catalog comes with a guaranteed circulation of 75,000.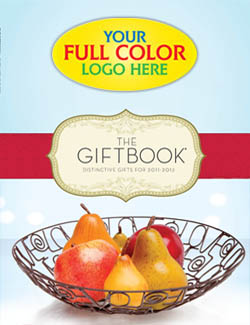 It's sophisticated, yet designed for easy browsing, by product type, price and line, allowing clients to choose from more than 400 products from 60-plus suppliers for any occasion. Not only that, it's a real beauty – and distributors can choose between two cover options: standard and a stylish deluxe blue version.
As always, the front cover of each Gift Book can be imprinted in full color with the distributor's logo and contact information, helping to drive immediate leads and sales.
For more information about The Gift Book, contact Dan Brown, executive director of distributor services, at dbrown@asicentral.com. To order The Gift Book online, click here.
Need more proof? How's this: According to Counselor magazine, more industry sales occur in the fourth quarter than any other period during the year; much of it is due to end-buyers in need of quality items for incentives and corporate gift-giving programs. In fact, according to a recent ASI study of end-buyers, 91% of recipients take action as a result of something they noticed in a paper catalog, with nearly half (49%) purchasing a product.
Flip through and let me know what you think of The Gift Book by posting a comment or e-mailing me here. I'm also on Twitter, LinkedIn and YouTube.