The Future is Mobile
Tuesday December 6, 2011 | Filed under: ASI Shows, News About ASI, Using Ad Specialties
Digital power player Randi Zuckerberg shared a ton of business-building advice with us on ASI Radio this week, but since we're about to launch ESP Mobile, I was most excited by her enthusiasm for the future of mobile.
"More and more companies are creating beautiful experiences on mobile devices, on tablets," Zuckerberg, former director of market development for Facebook, told our listening audience in advance of her upcoming keynote at the ASI show in New York City.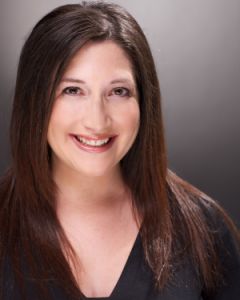 "They're bridging all those experiences – watching content on TV and having incredible mobile experiences simultaneously," she said. "We're on the tip of the iceberg with mobile, and I'm really excited to see where we go."
Zuckerberg, who's launching R to Z Media to help companies take advantage of social media, said she advises people to "provide a product so useful people want to use it around the clock, like e-mail. Focus on building a brand, rather than on being hip or cool."
What great advice! Somehow I didn't expect someone cool enough to sing in a cover band called Feedbomb to be so grounded. With her 7-month-old babbling happily in the background, Zuckerberg joked to the radio crew about her son making his very first appearance on ASI Radio – all the while dishing out advice on branding and connecting with clients in cyberspace.
Zuckerberg will share a lot more of that advice May 10 during her keynote on Social Change Through Social Media: How the Web is Changing the Way We Live, Vote, Organize and Work. To register for the show and hear her speech, click here.
On creating a ubiquitous brand, Zuckerberg advised our audience to avoid getting caught in a bubble. "Anyone developing a global brand needs to really get out there and talk to people who are using your products," she said.
Social media is a great way to catch the attention of a potential client or business partner. Open a dialogue by posting or tweeting articles about them or their campaigns and encourage friends and followers to re-circulate.
"People are really suckers for flattery, and social media is great in that regard," she said. "When you're on social media, be sure to really respond to people and have a conversation – don't make it a one-way communication."
Zuckerberg, who's responsible for the successful launch of Facebook's U.S. election and international politics strategy and Facebook Live's streaming coverage of the presidential inauguration, gives a lot of credit to her "rock-star" teams. "It's really important to have a culture where people truly believe great ideas can come from anywhere," she said. "You'll be much more effective at creating something truly groundbreaking if you can empower people on the team to be experts. And to come up with really interesting challenges and solutions."
To listen to the interview in its entirety, click here.
I'd love to know what you liked best about the interview, so post a comment or e-mail me here. I'm also on Twitter, LinkedIn and YouTube.