That Championship Season
Wednesday June 22, 2011 | Filed under: News About ASI
I always wonder how champions feel right after a major win. Do they immediately start thinking of the next year, the next game, the next big trophy? I'm betting ASI's latest winners – our editorial team – are already planning their next triumph.
But first they'll certainly celebrate winning a total of 18 awards for writing, editing, research, design and photography from the American Society of Business Publication Editors.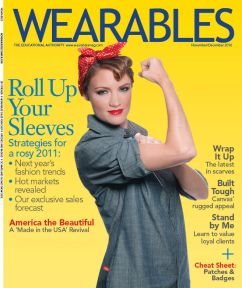 I'm half expecting them to come to my office and pour gatorade over my head during a victory lap!
All told, ASI publications have won an incredible 57 editorial awards in recent years, including three Jesse H. Neal Awards, considered the Pulitzer Prize of the business press. I give a lot of credit to Melinda Ligos, ASI's editor in chief and senior vice president of professional development, and to Rich Fairfield, our executive vice president and publisher, for guiding editorial to so many championship seasons.
ASBPE is the professional association for full-time and freelance editors and writers employed in the business, trade and specialty press. The organization is widely known for its annual Awards of Excellence competition, which recognizes the best in editorial, design and online achievement.
Every year, ASI's five magazines are up against heavy hitters like BusinessWeek – and usually end up mopping the floor with the competition.
For their efforts, the national Azbee Award winners will be honored at a banquet in Chicago August 4. Northeastern regional winners will be feted at a banquet in New York City on July 27.
I'm sure you'll recognize a lot of the award-winning stories, photos and designs, so here's a list of the national awards:
Best Original Research: Stitches, "State of the Industry Issue"

Best Regular Department: Stitches, "Look Book"
Best Opening Page Design: Supplier Global Resource, "The Devil's in the Details"
Best Opening Page Design: Wearables, "Style & the City"
Best Regular Department: Wearables, "Wearables University"
 And here's a list of regional awards:
Best Front Cover Photo: Advantages, "Wacky Promotions"
Best How-To Article: Advantages, "Sales Bloggers Share Their Strategies"
Best Regular Department: Advantages, "Advantages University"
Best Front Cover: Counselor, "Power 50"
Best Regular Department: Counselor, "Blueprint"
Best Feature Article: Stitches, "On the Road Again"
Best Front Cover Illustration: Supplier Global Resource, "Spy Games"
Best Regular Department: Supplier Global Resource, "On My Desk"
Best Regular Department: Supplier Global Resource, "SGR Case Study"
Best Feature Article: Wearables, "From Seed to Shirt"
Best Front Cover Photo: Wearables, "Roll Up Your Sleeves" (pictured)
Please join me in congratulating everyone involved. I'm sure they're already hard at work on the next big batch of award winners.

If your organization has been recognized recently, let me know by posting a comment or emailing me here. I'm also on Twitter, LinkedIn and YouTube.