Power on to 2012
Tuesday November 15, 2011 | Filed under: Members, News About ASI, Research
We spent three great days in California at the 2011 Power Summit – braving surprisingly chilly weather – debating, networking and strategizing with a diverse assemblage of about 250 industry leaders and aspiring leaders.
For photos, videos and news of the Counselor Power 50, click here.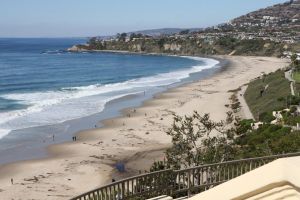 During the summit, we heard from experts like John Hamm, an executive coach and author of "Unusually Excellent: The Necessary Nine Skills for the Practice of Great Leadership."
My main takeaway from John was this: Be honest – with your employees and with your customers.
The Power Summit is always a whirlwind of ideas, discussions and debates. For me, three main themes emerged from this year's gathering. The first is focus. Focus on your business and refocus your efforts as we barrel toward the end of 2011 and into 2012.
The second theme is technology. Power your business with the latest technology and increase efficiency and your bottom line. The third theme is talent – recruiting it and developing an even deeper bench. And once you've built that team, don't forget to bring them into as many discussions as possible. You'd be amazed at the great ideas that surface from brainstorming sessions.
One of the highlights of the summit was the release of ASI's latest research study, "Defining the Disconnect: An Analysis of Channel Beliefs vs. Customer Needs in the Advertising Specialty Industry." This is the very first industry study to tell suppliers and distributors straight out if they're delivering products end-users really want. If you haven't already, I urge you to read it in its entirety by clicking here. Circulate it to as many industry friends as possible.
The next ASI Power Summit will be at the Ritz-Carlton Golf Resort in Naples, Florida, November 11-13. It's never too early to register.
For more on the 2011 summit, please check out my Tim's Take videos by clicking here and here. If you attended, I'd love to know your thoughts. Post a comment or e-mail me here. I'm also on Twitter, LinkedIn and YouTube.