Lights, Camera, Action from Dallas
Friday February 18, 2011 | Filed under: ASI Shows, Industry Initiatives, Media Coverage, Members, News About ASI, Using Ad Specialties
We're enjoying a terrific show in Dallas this week and if you're not there, ASI TV is a great way to keep in touch with all the excitement.
First up, a recap of my Town Hall meeting. At each show, I open the floor up to questions so we can discuss the industry's most pressing issues and look for solutions that serve all of us. In Dallas, we tackled the rising cost of cotton, the best use of video – and more.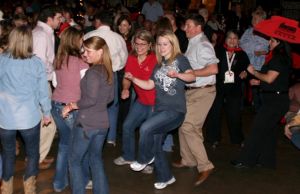 Click here to join the action.
Next, I took a look at innovative pet products, which are virtually recession-proof, according to Counselor magazine. Check out:
Collapsible water bowl, from Wov-in/Promopet (asi/92980).
Dog Bone Strobe, from Illini (asi/62190).
Pet bag, from Cobra Cap with embroidery from Classic Caps & Embroidery (asi/45303).
Dog T-shirt, from American Apparel (asi/35297).
The Cat's Phantom Mouse Teaser, from Hammacher Schlemmer (asi/59444).
 Click here for a purr-fect video recap.

 Finally, if you missed the first segment WFAA-TV broadcast from the show floor Thursday morning, check out their second interview with Promo Man by clicking here.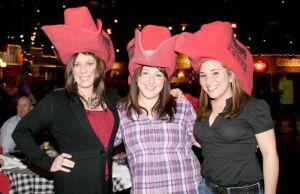 Turning on end-buyers to the power of promotional products is all part of ASI's ongoing promotional efforts and our caped crusader seems to really connect with TV viewers.
 Last night, we celebrated at the Ultimate Texas Bash at Eddie Deen's ranch. As you can see from the photos posted here, we were definitely livin' large. For more pics, check out www.asicentral.com.
Let me know your favorite part of the Dallas show by posting a comment or emailing me here. I'm also on Twitter, LinkedIn and YouTube.