Keep in Constant Contact
Thursday June 2, 2011 | Filed under: Member Benefits, News About ASI
ASI is always on the lookout for new ways to help members become more effective marketing machines. This week, we announced a new benefit that will help companies do just that.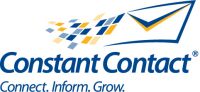 Constant Contact Inc., a trusted marketing adviser to more than 450,000 small organizations, will supply even more ammunition to companies looking for the best ways to get out their message.
The company, launched in 1998, supplies leading email marketing, online survey and event marketing tools – supported by expert personal coaching and support – to help all types of small businesses and organizations create professional-looking email newsletters and insightful online surveys. The goal is to connect and establish meaningful dialogue with customers.
With Constant Contact, even small companies have access to the latest industry information and education to help them learn email marketing and online survey best practices. Plus, they benefit from Constant Contact's high email deliverability rates.
The company's online marketing tools include:
Email Marketing for quickly creating professional-looking emails, managing contact lists, measuring campaign results and reviewing new list members.
Social Media Marketing for turning fans, friends and followers into customers. Harnessing digital word of mouth from Facebook, retweeting offers on Twitter or posting a review on Yelp keeps the conversation going and generates a powerful buzz for small business.
Event Marketing for efficiently promoting and managing registrations and RSVPs for meetings, functions, seminars and events.
Online Survey for gathering feedback that helps meet customer needs, generate new ideas and help grow a business or organization.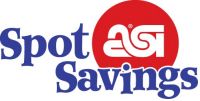 ASI distributor members can learn more about Constant Contact and sign up for a free 60-day trial by clicking here. Members can get a special 20% discount when prepaying for six months and 25% off for 12 months. In addition, Constant Contact offers free personalized coaching/support and an impressive online Learning Center to help members build successful marketing campaigns.
If you need any more info contact Karyn Coates, ASI's director of member benefits, at kcoates@asicentral.com or 215-953-3312.
Let me know what you think of our latest benefit by posting a comment or emailing me here. I'm also on Twitter, LinkedIn and YouTube.