It's a Heckuva Town
Tuesday July 19, 2011 | Filed under: ASI Shows, Members, News About ASI
ASI is out in full force in Chicago for the last show of the 2011 season. The industry's biggest event of the summer started off with a full day of education Tuesday, and it's full steam ahead through Thursday at McCormick Place.
If you're with us in Chicago, I hope you're taking advantage of our new Take Five Live campaign – which allows anyone working toward their BASI certificate to fulfill live course requirements at just one ASI Show and complete the rest of their requirements online.
Wednesday, we're making another big announcement regarding our new technology platform with tech giant Oracle, so stay tuned for more details.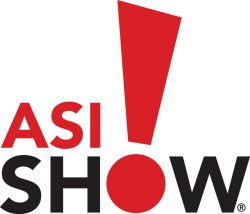 Wednesday night, everyone's hitting the Enclave Nightclub for a party co-sponsored by Buztronics, asi/42963; California Tattoo, asi/43530; Prime Resources, asi/79530; Price Chopper, asi/79500 and SnugZ USA, asi/88060.
Without pausing to breathe, we're then heading straight to Counselor magazine's annual Hot Party, where we'll name the industry's hottest trendsetters. We'll have photos of all the action on ASI's website, http://www.asicentral.com/.
If that's not enough, sports legend Mike Ditka gives the show's keynote (co-sponsored by BamBams, asi/38228, Express-A-Button, asi/53408 and Showdown Displays, asi/87188). Join us to learn how to "ace" your bottom line with "Attitude, Character and Enthusiasm" from one of the most motivational figures in the NFL today.
If you're at the show, let me know what you're looking forward to the most by posting a comment or e-mailing me here. I'm also on Twitter, LinkedIn and YouTube.