How Tweet It Is
Wednesday July 20, 2011 | Filed under: ASI Shows, Members, News About ASI
ASI education surveys show social networking is as hot as, well, the thermostat in Chicago, which is expected to hit 98 today. So we weren't surprised a packed house attended a power panel in ASI's new Social Media education track.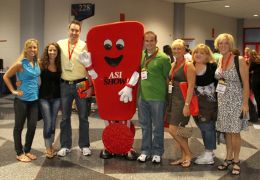 Afterward, I caught up with marketing and sales expert Brad White, VP of sales for Top 40 distributor Boundless Network. When I asked him for the biggest mistake most people make when it comes to social media marketing, he said it's proceeding without goals or strategy. Social networking should be an integral part of any company's overall marketing plan.
Click here for a Tim's Take of my interview with Brad.
When I asked Brad for the best way to gauge the effectiveness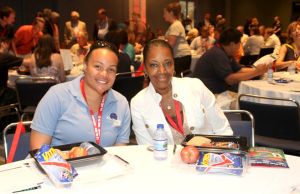 of social marketing, he gave a surprisingly simple but spot-on answer: "The best measurement is how much money you make."
In addition, of course, there are a ton of analytics and data to get numbers on a spreadsheet, but the bottom line really does come down to profits and revenue.
We're having a great time in Chicago. To see the action for yourself, click here to check out the photos from the first two days of the show, which ends Thursday.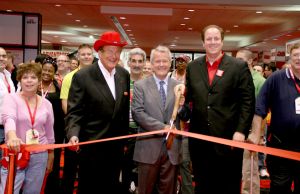 I hope you also got a chance to see the video demo of ASI SmartSales, a high-tech sales and marketing tool to help distributors and decorators close more sales and increase profits with modules dedicated to sales management, marketing campaigns and revenue-generating capabilities.
Click here to watch the video. And while you're at it, check out a New York Times blog post on "The Surprising Power of Promotional Products," which offers up a fine assessment of the industry.
Let me know what you think of the show, and please share your best social networking tactics by posting a comment or e-mailing me here. I'm also on Twitter, LinkedIn and YouTube.