Hot City, Cool Show
Thursday July 21, 2011 | Filed under: ASI Shows, Members, News About ASI
We just ended ASI Chicago, the final show of the 2011 season, and I'm happy to report significant growth in total attendance for the three-day event. In addition, we attracted a record number of pros to a full slate of educational offerings and everyone enjoyed the keynote by sports legend Mike Ditka and two swinging parties – including the Counselor Hot Party.
Yeah, it was steaming hot outside, but distributors escaped record high temps by discovering cool, new ad specialty products at the largest show of the summer, which took place Tuesday through Thursday at McCormick Place. The show featured 700 exhibitor companies, up 10% from 2010 – including many Counselor Top 40 suppliers.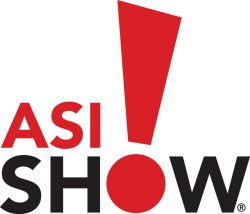 All told, total distributor attendance was 4,500 – up 9% from last year – from 1,930 distributor firms.
I was really happy to hear exhibitors praise the quality and professionalism of distributors, which means we grew attendance without reducing the quality of attendees we attracted.
Click here for photos from the show. And for a complete listing of the 35 distributors and suppliers on the Counselor Hot List, click here.
The keynote by former NFL coach Mike Ditka was exceptional. A packed house learned how to "ACE" their bottom line with "Attitude, Character and Enthusiasm" from one of the most motivational figures ever to play and coach in the NFL. Ditka talked about everything from his views on football to how business leaders can motivate their employees. He was also nice enough to stay for an extended question-and-answer period. Click here to watch an ASI TV video with reactions from attendees.
We're not done yet! Register now for the ASI Holiday Preview shows hitting Los Angeles September 23, Toronto September 27, Atlanta October 18 and Philadelphia October 26. The one-day tabletop event features two hours of education, with show hours from 11 a.m.-4 p.m., followed by a closing reception from 4 p.m.-5 p.m.
And it's never too early to start thinking about the 2012 ASI Shows in Orlando (January 16-18), Dallas (February 1-3), San Diego (April 2-4), New York (May 8-10) and Chicago (July 17-19).
As always, to learn more about exhibiting or sponsorship opportunities for 2012, contact Karen DiTomasso, vice president of sales, at kditomasso@asicentral.com.
If you were at the show, let me know your favorite part – and anything we might improve upon, by posting a comment or e-mailing me here. I'm also on Twitter, LinkedIn and YouTube.