Happy Happens in San Diego
Wednesday May 18, 2011 | Filed under: ASI Shows, News About ASI
We're here in San Diego, enjoying the first day of the ASI Show in the most active industry region in the country. Participating companies represent nearly $2 billion in industry sales and I can assure you that everyone is charged up and ready to network, learn and sell.
In addition to strong distributor attendance, the California show is attracting a majority of the Counselor Top 40 suppliers to the San Diego Convention Center today through Friday.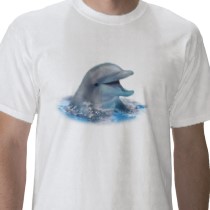 San Diego really has it all – gorgeous ocean views and incredible sunsets, the famous San Diego zoo (you can see Hua Mei, the only panda cub in the U.S., on the zoo's pandacam), the Gaslamp Quarter, Old Town and Balboa Park cultural center.
Thursday, show participants can enjoy comic master Wayne Brady. I saw Wayne on Drew Carey's new comedy show Improv-A-Ganza last week and he was as outrageously talented as ever. I can't wait to see what he brings to our show. Hopefully, lots of audience participation.
Despite California's reputation for sunshine, today it's in the low 60s and rainy, just like it is back East.  But with its typically great weather, miles of sandy beaches and major attractions, San Diego has a secure reputation as an ace tourist destination, which makes it a great place to host a trade show.
We're opening with Education Day, sponsored by Fields Manufacturing (asi/54100), which includes a brand-new Social Media Marketing track along with a full slate of educational seminars and workshops with 65 points available toward the ASI Certification Program.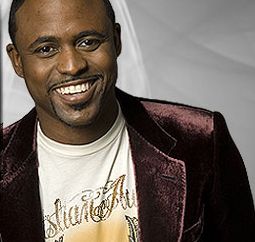 Tonight, for the first time, the black-tie Counselor Awards – the industry's most prestigious and anticipated awards event – will be held at the San Diego Air and Space Museum. We'll honor Counselor's 2011 Person of the Year, International Person of the Year and the outstanding sales achievement of the Top 40 distributors and Top 40 suppliers in the industry.
We'll post all the winners and photos from the event at www.asicentral.com so even if you're not with us in California, you can check out all the action.
It's not too late to catch an ASI Show – you can register now for ASI Show in Chicago, July 19-21, at www.asishow.com. To learn more about exhibiting or sponsorship opportunities, contact Karen DiTomasso, vice president of sales, at kditomasso@asicentral.com.
If you're with us in San Diego, let me know what you think so far by posting a comment or emailing me here. I'm also on Twitter, LinkedIn and YouTube.