Enjoying a Hot Time in Orlando
Monday January 24, 2011 | Filed under: ASI Shows, Community, Members, News About ASI
The ASI Show Orlando is off to a dynamic start. Sunday, show-goers took advantage of a bustling Education Day featuring more than 60 sessions, and last night we celebrated the 2011 Counselor Distributor Choice Awards.
ASI and Counselor magazine honored Hit Promotional Products as the industry's most-valued supplier during our premier awards ceremony. In addition, we recognized the most-valued ASI suppliers in 54 product categories, as determined by ASI Supplier Performance Ratings and distributor votes.
A record 2,792 distributors across North America cast 79,664 votes in the 2011 competition. More than 250 finalist companies were recognized and 40 suppliers were named winners.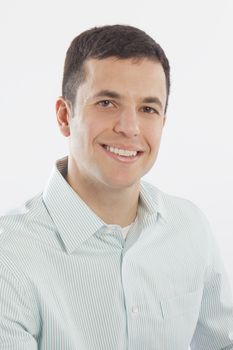 As Counselor Editor Andy Cohen puts it, "The winners of our Distributor Choice Awards represent the best of the best suppliers in the ad specialty industry. The winners obviously care about providing the best possible customer service to their distributor customers. They put a premium on the service they offer, and they make it a focal point of everything they do. Distributors honor this level of service by voting for suppliers in this awards program."
After the awards, C.J. Schmidt, Hit's VP of sales, echoed that sentiment, saying, "It comes from our customers, which means the world to us." Click here to watch Andy's interview with C.J. (pictured here) on ASI TV. For the list of winners and finalists, and to view photos from the ceremony, click here.
ASI Orlando is being held at the Orange County Convention Center through Tuesday. The industry's largest event on the East Coast, the show features hundreds of leading suppliers, including 197 new to Orlando.
If you're at the show, let me know what you think so far by posting a comment or emailing me here. I'm also on Twitter, LinkedIn and YouTube.
We've got lots more coming up – including our Guinness World Record Peppermint Twist-Off contest today at 5 p.m., where we'll attempt to hold the world's biggest dance party and set a new world record for doing the twist. Wish us luck!