Congrats to ASI's Super Sales Team
Thursday June 2, 2011 | Filed under: Community, News About ASI
A great sales rep knows there's more to making a sale than offering a good product at a fair price. Sales is an art, and true practitioners are experts in their chosen field.
We've got a staff chock-full of those experts here at ASI. And like most of us, they usually toil day to day, sale to sale, largely unrecognized for the efforts they make on behalf of their clients and this company. But this week, 18 of our super sales reps were recognized as the Magazine Sales Team of the Year during a big, splashy ceremony in New York City.
Min's, the most trusted publishing source in the consumer and B2B magazine business, selected ASI's team in the industry's premier sales awards competition, which honors the most successful and innovative sales professionals in magazine media.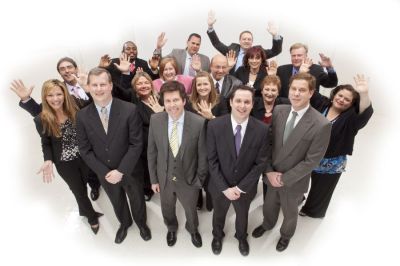 The competition was stiff, to say the least. ASI's supplier sales team was up against sales teams from big shots like People – and they still walked away winners, scoring along with teams from NextStepU magazine and The Parents Network.   
How'd they win it? By combining financial motivation and friendly competition, listening to clients and delivering incomparable products without discounts. The team – headed by ASI publisher Rich Fairfield – sweetened each deal with unsurpassed personal service that included one-to-one sales consultations and marketing support.
So please join me in congratulating everyone on the team (pictured above) and sharing in their victory.
Winning team members are:  Dan Dienna, Jeannine Garrison, Ed Koehler, Chris Lovell, Barry Melito, Phyllis Mutnick, Jim Padilla, Suzanne Rozick, Mary Sells, Christopher Glowacki, Sean McGuigan, Suzanne Izzo, Krista Taylor, Jason Krenzel, Matt Canamucio, Pamela Vicik-Smith, Gene Rahill, Rich Fairfield, Cindi Mann, Vince Deissroth and Brian White.
That's not all. At the same time, I'd like to congratulate our marketing team for recently winning a 2011 Communicator Award from the International Academy of Visual Arts for ESP's "Meet Your Rep" campaign.
And! ASI's press kit just won a Gold Hermes Award and our Promo Man publicity campaign won a Platinum Hermes Award during a competition hosted by the International Association of Marketing and Communication Professionals.
You can bet we'll be drinking lots of Champagne this week here at the office.
Let me know what you think makes the difference between good and great by posting a comment or emailing me here. I'm also on Twitter, LinkedIn and YouTube.