Company Picnics Are Back, Baby
Thursday August 4, 2011 | Filed under: Media Coverage, News About ASI, Research, Using Ad Specialties
Remember the company picnic? Maybe you attended one thrown by your dad's company and marveled at seeing him tie-less, downing a beer with seldom-seen work buddies and playing baseball with the boss. We wondered about the current state of a time-honored summer tradition, so we conducted a survey to find out.
Larry Basinait, our executive director of research services, polled 400 companies and discovered 41% of respondents planned to throw a company picnic sometime this summer. And 8% said they're hosting a picnic for the first time or the first time in recent years. For many, it's a reward to employees for all their hard work during recent tough times.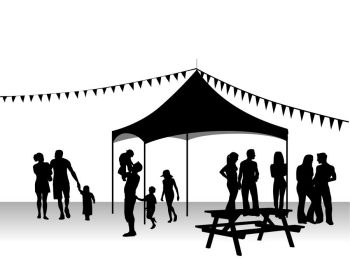 Since no employee gathering would be complete without giveaways, we also learned 41% of respondents always give away ad specialties to attendees, and 28% sometimes do. Of those who give out items, 51% give away T-shirts; 44% give away recreational items like frisbees, games and toys; and 32% give away caps and headgear.
All told, companies responding to the survey spend an average of $4,116 on their company picnic. That's a lot of hot dogs and inflatable slides.
We issued a press release on our results, which you can read here, and more than 150 outlets picked it up, including United Press International and a Wall Street Journal radio report broadcast on Pittsburgh's KQV-AM, which you can listen to here.
One amusing side note from the survey concerns activities respondents said their company planned, which included everything from dunk tanks and egg races to drinking games, jousting and even medical testing. Whatever it takes to motivate employees!
Let me know if you attended or hosted a company picnic this year by posting a comment or e-mailing me here. I'm also on Twitter, LinkedIn and YouTube.