Automate with ASI SmartBooks
Tuesday October 11, 2011 | Filed under: Guest Blog, News About ASI
When I was a kid, my main chore was dishwashing. Since this was before automatic dishwashers were popular, it meant running hot soapy water, scrubbing hard with a threadbare dishrag and drying each dish by hand before putting it away into the cupboard.

I despised dishwashing, much preferring playing on the swing, chasing the chickens, skipping rocks in the pond, even just watching the clouds go by. So getting the dishes done fast was a very important motivator.
My father, who flew jets off aircraft carriers for the U.S. Navy, would occasionally get out the white gloves and inspect my work. His fastidious attention to detail often meant I'd have to start the process all over again until I got it right.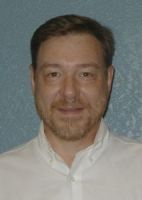 I enjoyed a eureka moment when I read "Cheaper by the Dozen" in school, authored by a child of efficiency experts who invented the concepts of time/motion studies in automation. The book explains how, when you have a dozen children, you have to plan carefully. The concepts of process measurement, time control and quality metrics are all explained in a way even a 10-year-old could understand.
Applying the same principles to my dishwashing, I determined the fastest, most efficient method with the greatest quality control.
Years later, I became part of a team at ASI Computer Systems, Inc. that applied these same automation concepts and delivered them as a software product for the advertising specialty industry: ASI SmartBooks, a new, industry-specific business management software that allows distributors to manage their entire business with a single, flexible, powerful business application.
To read our recent press release about ASI SmartBooks, click here.
The basic principles about "which is fastest" and "how do we maintain high quality" have been applied to this new piece of technology that should do for distributors and suppliers what "Cheaper By The Dozen" did for my dishwashing.
We started the two-year R&D process by taking our stopwatches and notepads out to scores of industry firms, watching what you do each day and asking lots of questions about how you get it done. These studies led us to some of the best practices in the industry that we tried to make fundamental to our new product, ASI SmartBooks.
Thanks so much to those who helped us understand how to quote, order, process, deliver and account for promotional products fast and with quality. 
With ASI SmartBooks, you can get out of the kitchen, so to speak, and get back to selling. For more information on ASI SmartBooks, contact Tara Barbatti at tarab@asicomp.com to find out more.
ASI Computer Systems is also offering ASI SmartBooks product webinars on October 13, 20 and 27, with additional webinars offered in November and December. To join the free webinars, e-mail ASISmartBooksInfo@asicomp.com. Click here to learn more.
 – Mark Bloom
Software Product Manager, ASI Computer Systems, Inc.