ASI Makes Some Noise
Monday February 28, 2011 | Filed under: ASI Shows, ASICentral, Media Coverage, Members, News About ASI, Using Ad Specialties
In an ongoing effort to increase awareness of the ad specialty industry, ASI has stepped up its public relations initiatives. Those efforts really paid off during our recent show in Dallas, where we scored unprecedented TV coverage.
Former first lady Laura Bush – who spoke at the show and during the ASI Women's Summit – generated a ton of news coverage, including a lengthy feature in The Dallas Morning News and more TV coverage than any other single ASI event to date.
Click here to watch segments from Fox, NBC and CBS. Click here to listen to a KRLD radio clip.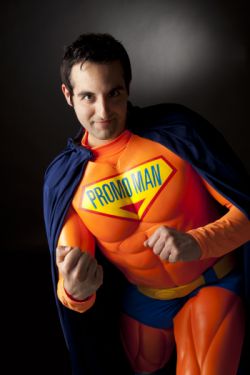 In addition, ASI and Laura Bush received mention on more than 278 online sites and publications, for a total potential circulation of 41 million.
And Promo Man, the new "face" of the industry, piqued the interest of the city's ABC affiliate, which broadcast from the convention center floor to showcase a number of products. Click here to watch.
Featured suppliers in the segments include Clique Here Inc. (asi/4535) and their scented tees, Limb Gear (asi/67554) with iHoodies, Golden Pacific (asi/55549) and the solar powered briefcase, Cruzin Cooler (asi/47747) and their ride on cooler and Think Geek (asi/91123) with electric guitar shirts.
In each case the important keywords "advertising specialty" received prominent mention.
When's the last time your company was on TV? Did the mention generate any new business? Let me know by posting a comment or emailing me here. I'm also on Twitter, LinkedIn and YouTube.